Romney Apologizes for Bullying Schoolmates in High School
He says he regrets incidents, including those involving gay classmates, recounted in a Washington Post article on Thursday.
He says he regrets incidents, including those involving gay classmates, recounted in a Washington Post article on Thursday.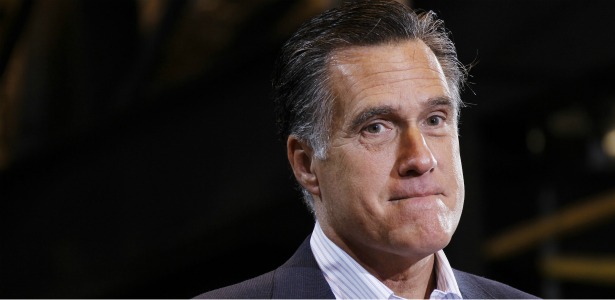 Reuters
OMAHA, Neb. -- Mitt Romney repeatedly apologized on Thursday for pranks he played in high school that may have offended or hurt other students, even though he said he does not remember them. The apologies came in a Fox News radio interview that host Brian Kilmeade said was lined up because Romney wanted to discuss a Washington Post story about the incidents.
The Post story led with a vivid description of Romney clipping the hair of a young man -- presumed to be a homosexual -- while other classmates pinned him to the floor, as the victim screamed for help and his eyes filled with tears. "I don't remember that incident," Romney told Kilmeade. "I tell you, I certainly don't believe that I ... thought the fella was homosexual. That was the furthest thing from our minds back in the 1960s. So that was not the case. But as to pranks that were played back then, I don't remember them all, but, again, high school days -- if I did stupid things, I'm afraid I gotta say, sorry for it."
The Post's article details Romney's teenage years spent at Cranbrook, a prestigious prep school in Michigan, and focuses on the many pranks played by the future presidential contender. Several were harmless, but others are remembered as cruel, insensitive, or frightening to the victims.
The hair-cutting incident was confirmed by five of Romney's classmates, who described the event as "senseless, stupid, idiotic," and "vicious." Candy Porter was the victim of a well-known prank in which Romney and his Cranbrook friends posed as cops, complete with fake siren and badges, and pretended to bust some friends and their dates. Porter told The Post she was "terrified."
Romney was also remembered as having shouted "atta, girl!" when another closeted gay student tried to speak up in the classroom. Romney said he did not recall that incident. "You know there are a lot of times, my guess is at a boys' school when one of the boys do something, and people say 'hey, atta, girl'... I had no idea that he was gay," Romney explained when asked about the comment. He again apologized for having offended anyone, saying no harm was intended.
When asked if The Post's article was meant to show that he grew up in an intolerant environment, Romney was quick to say that he did not, and he pointed out that the sexual orientation of the people referenced in the story was not known when they were all in high school. "I had no idea that this person might have been gay," Romney said, "and the article points out I participated in a lot of hijinks and pranks in high school, and some may have gone too far, and for that I apologize."
Romney acknowledged that his propensity for pranks and causing a bit of trouble changed when he met his future wife, Ann, while he was still in high school.
"There's no question, you know, I became a very different person as I met Ann," he said. "So I went off and served as a missionary for my church. I mean, there are elements in life that change you. I'm a very different person than I was in high school, of course. I'm glad that I learned as much as I did during those high-school years."