Quote of the Day: Romney Is 'Still Deciding' His Position on Immigration
While arguing that Republicans will be better for Hispanics, a GOP official says, "I can't talk about something if I don't know what the position is."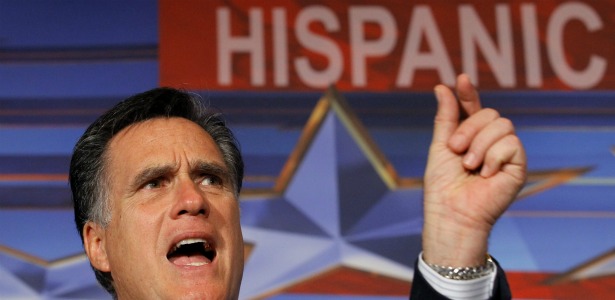 Updated, 1:57 p.m.
What did candidates do before the days of surrogates? Sleep a lot more soundly, I'd bet. To see why, read this quote from RNC National Hispanic Outreach Coordinator Bettina Inclan. It was delivered, incredibly, during a meeting with reporters in which Republicans were laying out their plan to cut into Democrats' advantage among Hispanics:
I think, as a candidate, to my understanding, that he's still deciding what his position on immigration is, so I can't talk about what his proposal is going to be because I don't know what Romney exactly. He's talked about different issues. What we saw in the Republican primary is that there's a very diverse opinion on how to deal with immigration, so, I can't talk about something if I don't know what the position is.
It's not the wisest thing to say when your presidential standardbearer is widely accused of being a flip-flopper willing to take whatever position is most politically advantageous. Unsurprisingly, Inclan quickly walked it back:
Of course, if the GOP's top officials on Hispanic issues don't know Romney's stand, it's tough to imagine the average Latino voter will.
President Obama had his own surrogate slip-up this week when Vice President Joe Biden seemed to open the door to gay marriage and Education Secretary Arne Duncan openly backed it, forcing the White House to insist Obama hasn't changed his position on same-sex unions (recently, at least -- as a candidate for state senate in 1996, he was clear that he backed them, but apparently changed his mind sometime since then).