Scott Brown's attack against Elizabeth Warren's 'elitism' is illogical, but -- alas -- will play well on the campaign trail.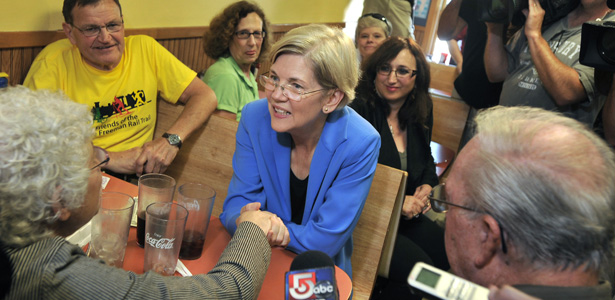 Associated Press
Unlike Harvard, Adolph Hitler might not have cared that Elizabeth Warren's great-great-great grandmother was Cherokee; he might not have deemed her impure. The Nuremberg race laws reached only as far back as grandparents in determining crucial percentages of Jewish "blood." But yesterday's damning impurities are today's proud emblems of diversity, so Harvard Law School once listed Warren as Native American.
It's not her fault that Harvard has no shame. Warren convincingly claims that she did not invoke her distant ancestry in seeking a job at the law school and did not know that Harvard had invoked it. That she once listed herself as a minority is not surprising, considering the ubiquitous, often obligatory questions about race on so many, too many, official forms, requiring us to check off boxes that indicate our racial or ethnic heritage. But having handled the controversy clumsily, Warren is being caricatured as a faux affirmative action hire. Now, in addition to being smeared as an intellectual elitist, too smart for her own good, she's being smeared as not smart enough.