Picture of the Day: 'This Is the F--ing Mayor, Please Hire This Woman'
A Chicago citizen gets an unexpected recommendation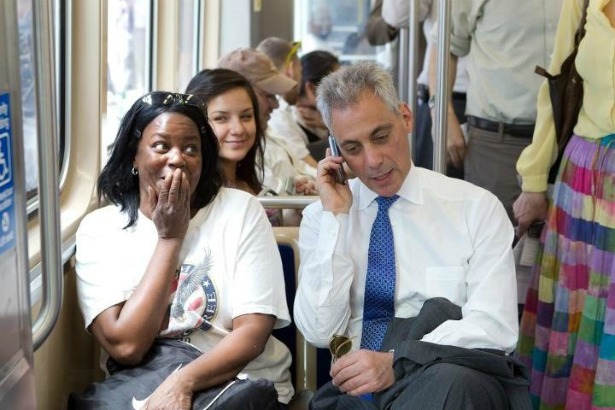 The best reference when searching for a new job is someone who knows you well, but another good option is to run into the mayor on your commute. And if that mayor is a famously profane individual who can scare your prospective employer into making you an offer? Well, that works too.
Via ABC's Dan Lopez, Chicago Mayor Rahm Emanuel was riding the El today when he spotted this woman on a job interview and decided to chime in on her behalf.
For more on Emanuel's work as executive of the Windy City, read Jonathan Alter's profile from the April issue of The Atlantic.