Picture of the Day: The Metrosexual, Black Abe Lincoln
An artist's rendering of how one conservative group described President Obama's self-portrayal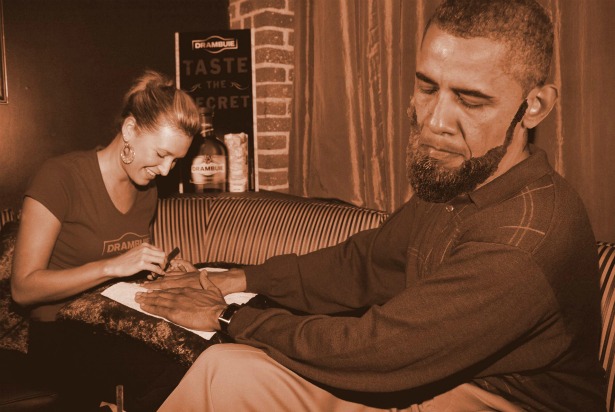 Reuters / Wikimedia Commons / Chris Heller
Today's New York Times brought surprising news about how a conservative super PAC might attack President Obama in the fall.
The group suggested hiring as a spokesman an "extremely literate conservative African-American" who can argue that Mr. Obama misled the nation by presenting himself as what the proposal calls a "metrosexual, black Abe Lincoln."
There are many relevant questions about this: Would the attack work? Is it racist? Who might the spokesman be? How would the Obama and Romney campaigns respond? But one question stuck out beyond all the others. What on earth would a metrosexual, black Abe Lincoln look like?
BuzzFeed's Mike Hayes made a guess, but we're pretty sure the fantastic illustration above, by The Atlantic's Chris Heller, is a better approximation.