Romney's own health-care legislation was nearly identical to Obama's. So why has the president gotten so much more flak?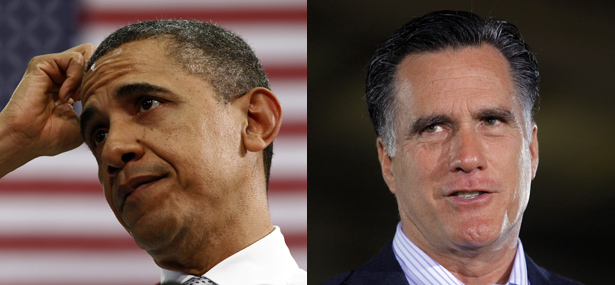 Reuters
Now that it's become clear the Supreme Court will be issuing its ruling on the Affordable Care Act next month, let's try a little thought experiment:
Let's posit that President Obama never got around to introducing a health-care plan, and that therefore no one had gone on record opposing it. And let's further posit that a President Romney has introduced a health plan that is, in every particular, identical to the ACA actually passed under President Obama. "It's worked well for us in Massachusetts," the new president announces to a joint session of Congress, "and together we can make it work for the entire nation."
Does anyone who gives this a moment's serious thought honestly doubt it would be praised by Fox News and the editorial writers of The Wall Street Journal as a conservative, market-based solution to a long-festering problem? Is there anyone who believes it would fail to garner a sizable number of Republican votes in the House and Senate, if not an outright majority, along with substantial Democratic support? Can anyone possibly think it wouldn't be embraced enthusiastically by a majority of sitting Republican governors? Does anyone believe it would fail to pass constitutional muster in the unlikely event litigation took it all the way up to the Supreme Court?
No, there's only one reason Obama's plan has generated so much controversy and aroused such impassioned, not to say vitriolic, opposition. And there's only one reason why five Supreme Court justices may do a series of back flips and twist themselves into pretzel shapes in order to find that the individual mandate and a Medicaid expansion violate the Constitution. And that reason has nothing to do with the merits of the case. It's because the legislation was introduced by an African-American Democratic president with the name Barack Hussein Obama.