Obama Calls for Commitment to Afghanistan on Bin Laden Kill Anniversary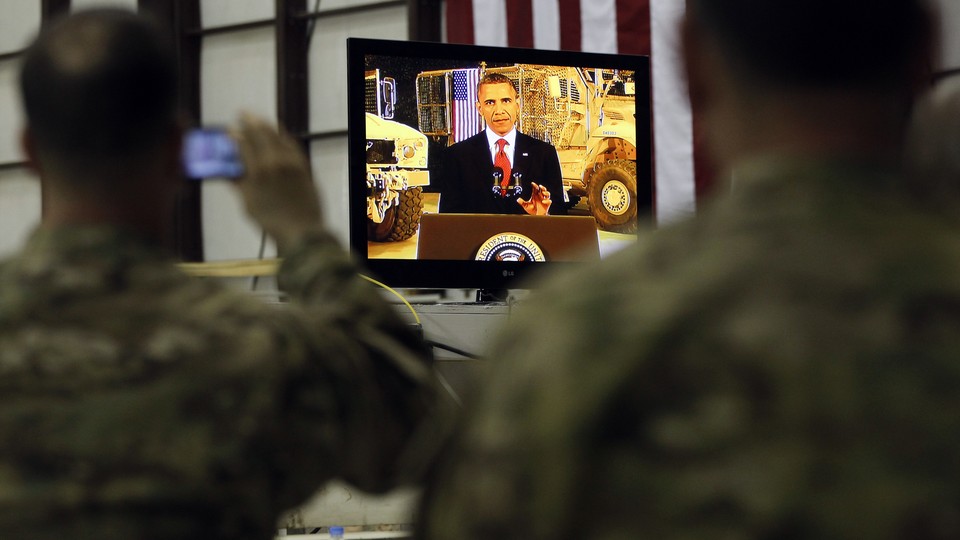 President Barack Obama on Tuesday called for a long commitment to Afghanistan and said defeating al-Qaida was within reach as he marked the first anniversary of the U.S. killing of Osama bin Laden.
(FULL TEXT: Obama's speech from Kabul)
"We must give Afghanistan the opportunity to stabilize," Obama said in a nationally televised speech from Bagram Air Base in Afghanistan. "Otherwise, our gains could be lost, and al-Qaida could establish itself once more. And as Commander-in-Chief, I refuse to let that happen."
In an election-year speech heavy on Obama's accomplishments in the war against al-Qaida, Obama listed security missteps during the previous administration and said during his presidency, the tide had turned.
(PICTURES: Obama's surprise visit to Afghanistan)
"The goal that I set to defeat al-Qaida and deny it a chance to rebuild is now within our reach," he said.
Obama flew to Kabul to sign a strategic agreement that commits the United States to a military and economic relationship with Afghanistan beyond 2014. But doing so on the anniversary of the raid that killed bin Laden has opened the president to criticism that he is inappropriately politicizing a military achievement for election-year gain.
(PICTURES: Abbottobad one year later)
Beyond its obvious political overtones, Obama's visit marks an important moment in relations between Washington and Kabul, 10 years after the start of the war in Afghanistan and U.S. military operations targeting al-Qaida worldwide.