N2K Presidential Race: Obama's Perilous Position on Same-Sex Marriage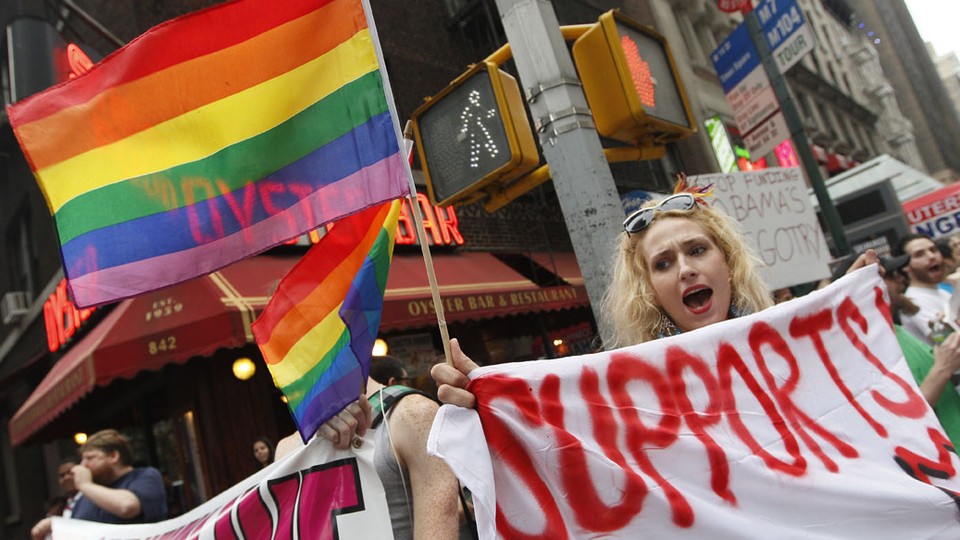 The overwhelming North Carolina vote to define marriage as legal only between a man and woman is an unequivocal reminder that gay marriage remains unappealing in many parts of the country, even as its support grows overall nationally.
That's a warning for President Obama, who is currently positioned somewhere between supporters of gay marriage "" who include campaign backers and members of his own administration "" and resistant voters like those who helped pass the gay marriage ban this week in the Tar Heel State.
Obama's description of himself as "evolving" on the issue amounts to a public flirtation, and has prompted speculation that he'll become a gay-marriage supporter in time for the Democratic National Convention this summer in Charlotte.
But the president is counting on North Carolina and demographically similar states, like Virginia, to lift him to a second term. Assuming an unpopular position on such a high-profile issue is politically perilous in those states and others where he may need every last vote to beat back Mitt Romney.
The North Carolina results underscore the price he and other Democrats could pay for their successes so far on the road toward legalizing same-sex. Read more