How Did a Federal Inmate Get on the West Virginia Ballot, Anyway?
He may have won 41 percent of the vote in the state's Democratic primary, but the odds he'll get any delegates at the Democratic convention are basically zero.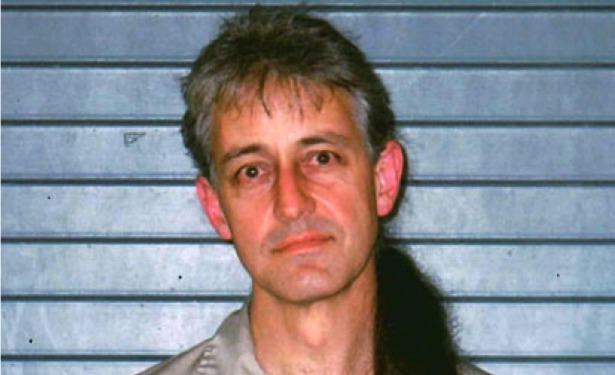 Associated Press
Keith Judd, a.k.a. Beaumont Federal Correctional Institution Inmate No. 11593-051 from Texarkana, Texas, won 41 percent of the vote in yesterday's Democratic presidential primary in West Virginia against incumbent President Obama.
This begs many questions, from why Obama fared so poorly in the state -- the short answer is coal -- to his ongoing issues with Appalachia -- see Salon's 2008 piece, "Why don't those hillbillies like Obama?" -- but chief among them is a more prosaic and technical concern: How does a federal inmate and convicted felon wind up on a ballot, anyhow?
West Virginia law clearly bars any person "currently under conviction for a felony, including probation or parole, or a court ruling of mental incompetence" from voting, running for or holding office, according to the Secretary of State's office. Judd is serving a sentence of 17 and a half years following a 1999 conviction for extortion involving the University of New Mexico.
So how did Judd position himself to potentially collect delegates to the Democratic National Convention in Charlotte, N.C. -- as would accrue to anyone who won more than 15 percent of the Democratic vote and filled out the appropriate paperwork?
"He filled out the certificate of announcement. I don't mean to sound flip or anything," explained Jack Glance, a spokesman for the West Virginia Secretary of State's Office. Judd also paid a $2,500 ballot-access filing fee.
"We do not have the authority to determine eligibility of candidates," he said. "That is up to the courts, so somebody has to challenge somebody's eligibility to hold office."
Whether or not someone is under conviction "is not part of the form that you fill out to run for office. Now if it comes out that you are under conviction, someone can challenge the candidacy. But no one challenged this candidacy," he said.
That doesn't mean Judd is going all the way to Charlotte. The Democratic Party of West Virginia is pretty certain he'll still be ruled ineligible, thanks to a failure to file the appropriate paperwork on behalf of delegates before party deadlines.
"It's not likely that Mr. Judd will earn any delegates to the national convention," said Derek Scarbro, executive director of the West Virginia Democratic Party. "First and foremost no one filed to run as a delegate for him" before the filing deadline of 5pm Tuesday. "And there's no fee or anything," he added.
"And then there's also some question of whether he would have been eligible to earn any delegates any way," Scarbro continued, as Judd appears not to have made the required filings with the state and national parties naming a delegation chair for his campaign. And that deadline is long past.
Scarbro blamed Judd's appearance on the ballot on the state, saying, "The ballot access rules in West Virginia are governed by the state, so that's really a question for the Secretary of State's office and they will tell you that the law in West Virgina does not prohibit people in his situation from getting on the ballot." Or, as West Virginia Democratic Party chair -- a volunteer position -- Larry Puccio put it: "I do not know how he would be able to participate on the ballot... that's not my field of expertise."
But that doesn't answer the question of why the Obama reelection campaign did not challenge Judd's ballot eligibility; this wasn't even the first time he's faced off against Obama, having also appeared on the Idaho Democratic primary ballot in 2008. An email to the campaign asking why it did not seek to get him tossed before the primary was not immediately returned.
Perhaps no one cared because West Virginia is pretty much a lost cause for Obama this fall.
Republican John McCain won the state in 2008, and Hillary Clinton took it during the Democratic primaries earlier that year. A January 2012 Gallup poll found the president with 33 percent approval rate in the state, and the state's Democratic U.S. Senator has yet to commit to voting for the president's reelection.