GOP Super PAC Weighs Slamming Obama Over Rev. Wright
The $10 million push, which has not yet been approved, would also describe the president as a "metrosexual, black Abe Lincoln."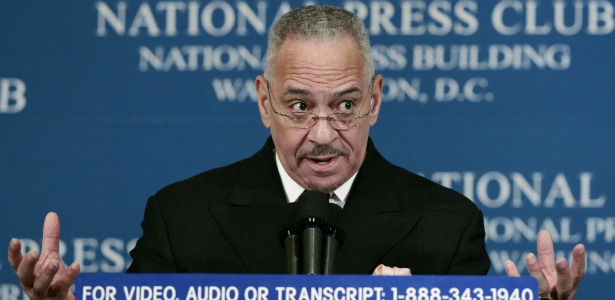 Reuters
Apparently, being a black, well-groomed version of one of America's most beloved presidents is a bad thing. And along with a lot of chickens and Reverend Jeremiah Wright -- it's the skeleton of a conservative Super PAC's $10 million attack plan.

We're totally with you if all those sound a bit weird, but that's actually all in an advertisement commissioned by TD Ameritrade founder (and DNA Info founder and CEO) Joe Ricketts and obtained by The New York Times' Jeff Zeleny and Jim Rutenberg who published the story and portions of the storyboard online today. Zeleny and Rutenberg explain that odd metrosexual reference (yes, apparently the GOP still uses this metrosexual as a slur) as follows:

The group suggested hiring as a spokesman an "extremely literate conservative African-American" who can argue that Mr. Obama misled the nation by presenting himself as what the proposal calls a "metrosexual, black Abe Lincoln."
Read the full story at The Atlantic Wire.