George Clooney's Obama Fundraiser Rakes in a Record $15 Million
The star-studded dinner, where a plate cost $40,000, set the mark for most cash raised at a single campaign event.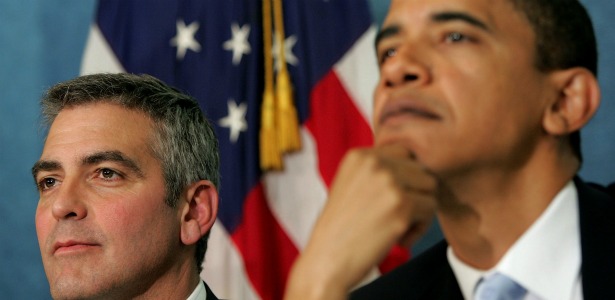 President Obama was among Hollywood's elite Thursday night for a fundraiser at actor George Clooney's Southern California home that brought in about $15 million, a record for a single campaign event, the Associated Press reported.
In the company of 150 actors, including Jack Black, Robert Downey Jr., and Barbra Streisand, and enjoying the cuisine of celebrity chef Wolfgang Puck, Obama shared some laughs with the crowd while celebrating his declaration earlier in the week that same-sex marriage should be legal.
Each guest gave $40,000 to attend the event, for a total of $6 million. The rest of money came from a raffle for small donors, where two women won a seat at the fundraiser. "We raised a lot of money because people love George," Obama said. "They like me; they love George."
The president heads to Nevada today to discuss the housing crisis, which has hit the state especially hard.