Gay Marriage, Barack Obama, and Andrew Sullivan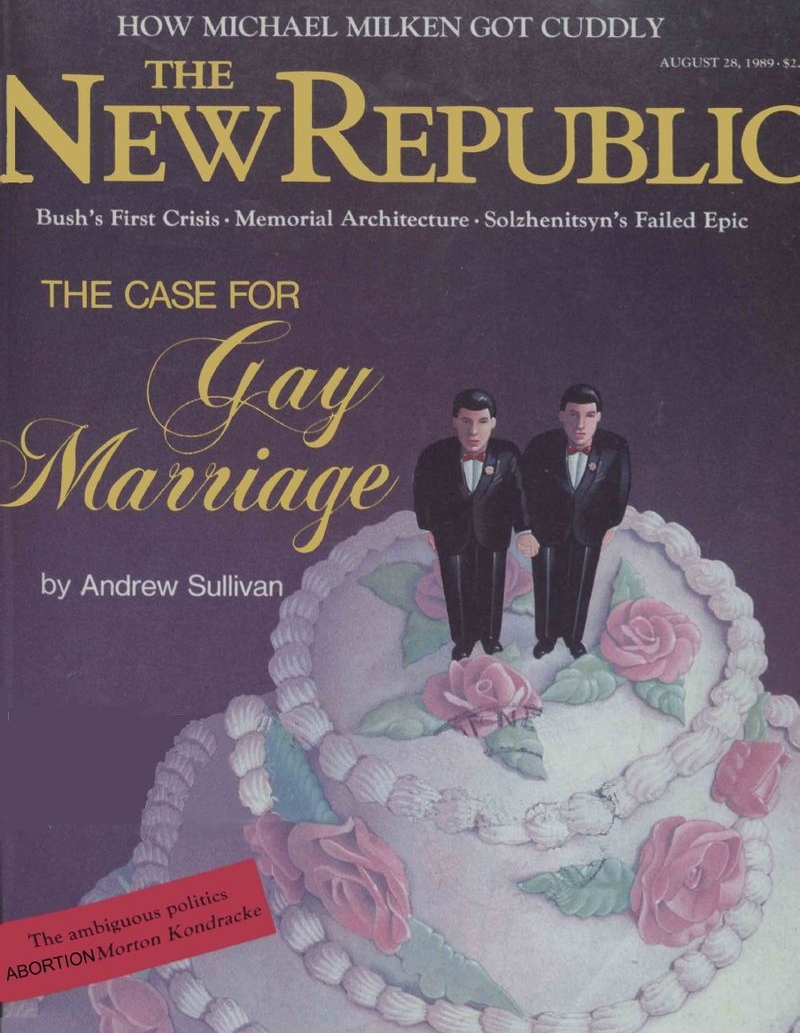 I was at the New Republic in 1989 when Andrew Sullivan published his pathbreaking cover story "The Case for Gay Marriage." There are two things about the experience that may be hard to convey to people younger than 25, maybe even 30:
1) What a radical idea this seemed like at the time. I'm not sure I'd ever heard anyone mention gay marriage, and I'd certainly never seen a written defense of it.
2) How important a single magazine could be in pre-internet days. Mike Kinsley, who for my money is the most amazing editor of his generation, had during the 1980s made the New Republic the magazine in Washington.
The combination of these two things was potent. When you take an off-the-charts idea and unveil it on the most prominent stage in Washington, it gets people talking. Yesterday, when President Obama embraced gay marriage, this was a kind of culmination of the conversation that Andrew, more than any other person, started.
Back then Andrew wasn't officially out of the closet; few prominent gay people were, compared to now. And I remember Mike wondering--with a bit of protective concern, as I recall--whether Andrew realized that, having published this piece, he would have trouble keeping his sexual identity private. Indeed, it was as an openly gay man--and an openly gay Catholic, no less--that Andrew would stay in the middle of the conversation he'd started, helping to push it outward until it enveloped the nation.
In the first paragraph of the piece, Andrew described gay marriage as an idea with both radical and conservative elements, but by the end of the piece he'd made it clear which element he considered essential: "It's one of the richest ironies of our society's blind spot toward gays that essentially conservative social goals should have the appearance of being so radical. But gay marriage is not a radical step." It doesn't seem so now, no. This fact--that radical enlightenment can transpire in the course of a couple of decades--kind of gives you hope.