Asian Americans: 2012's Stealth Swing Vote?
A new poll finds both parties have the potential to make inroads with this fast-growing bloc -- but neither is doing enough to engage them.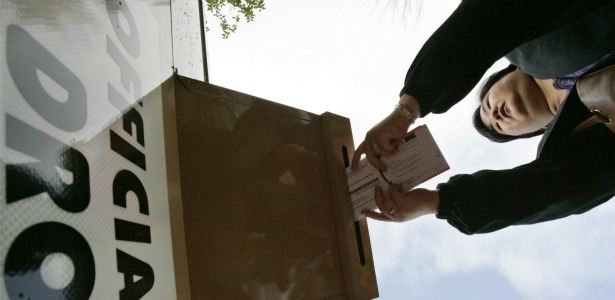 Reuters
A large proportion of the Asian-American vote is up for grabs in the 2012 election, according to a new poll. While President Obama leads Republican Mitt Romney by a wide margin -- 59 percent to 13 percent -- impressions of Romney remain largely unformed, and both Democrats and Republicans have work to do with this potentially important but often overlooked voting demographic.
Obama was strongest among Indian-American voters, leading Romney by a margin of 76 to 8 percent in the poll, and weakest among Filipino Americans, where the vote was 57 percent to 20 percent. Among Chinese Americans, it was 68 percent for Obama, 8 percent for Romney.
The large proportion of undecided voters suggests there's room for both parties to grow with the Asian-American vote, yet those surveyed said the parties aren't doing much to engage them. Just 23 percent of those polled said they'd been contacted by the Democratic Party in the past two years, while 17 percent reported contact with the GOP. In the overall population, that number is generally between 30 and 40 percent, according to researcher David Mermin of Lake Research Partners, the Democratic polling firm that conducted the survey.
You don't hear as much about the Asian-American vote as you do about the Hispanic vote, but Asian Americans make up a similarly fast-growing segment of the American population: According to the Census, both groups grew by 43 percent between 2000 and 2010. Like Hispanics, Asian Americans also have become more strongly identified with the Democratic Party in recent years, a demographic trend that poses problems for the GOP if it continues.
Asian Americans' participation in politics is increasing as well. In 2008, about 48 percent of eligible Asian Americans voted, compared with 44 percent in 2004, according to Mermin. That means their share of the vote -- 2 percent in 2008 -- is likely to increase in 2012.
In swing states such as Nevada, Florida, and Virginia, the Asian-American vote could prove decisive. The poll oversampled voters in those states and found a closer race than nationally: In Nevada, it was Obama 54, Romney 29; in Florida, it was 57-29; and in Virginia, 57-20.
In 2008, Obama won Asian Americans with 62 percent to John McCain's 35 percent, according to exit polls. (By contrast, Latino voters, who made up 9 percent of the national electorate, went for Obama by a 67-31 margin in 2008.)
In 2012, Asian American voters have a broadly positive view of the president: 73 percent view him favorably compared to just 20 percent unfavorably. Romney, on the other hand, was viewed favorably by 27 percent and unfavorably by 44 percent. But 29 percent had no opinion of Romney or hadn't heard of him. And despite their positive view of Obama, Asian Americans were less sold on his performance: 49 percent said Obama is doing a good or excellent job, while 49 percent rated it fair or poor. Taken together, those numbers indicate this is a voting bloc that's somewhat competitive in November -- but both candidates are going to have to start making an effort to reach them.
The poll of 1,100 Asian American and Pacific Islander registered voters nationwide was conducted April 5 through 15 by live telephone interview in English, Chinese, Korean, and Vietnamese. It is scheduled to be released on a conference call this afternoon by the civic-participation group Asian & Pacific Islander American Vote.