The Romney Campaign Can't Steer Clear of the Distractions He Hates
Though the candidate wants to focus on real issues, and not whether Barack Obama ate dog, an adviser can't resist getting into the fray.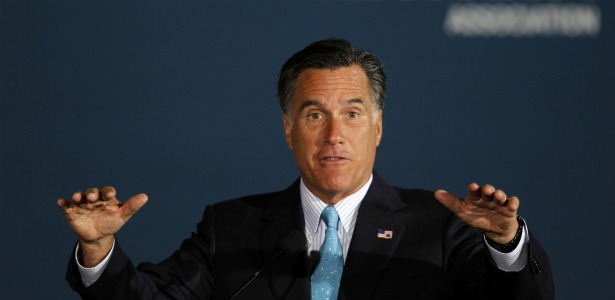 Reuters
Once upon a time (six months ago) Mitt Romney opted out of dumb cable news controversies, letting the other Republican presidential candidates fight over, say, whether the Fed chair is literally a traitor worthy of vigilante violence, but now that the primary is over -- at the exact moment he needs to look presidential! -- his campaign is opting in. Romney told Breitbart.com's Larry O'Connor Tuesday, "There will be an effort by the quote vast left wing conspiracy to work together to put out their message and to attack me. They're going to do everything they can to divert from the message people care about, which is a growing economy that creates more jobs and rising incomes. That's what people care about." But his own top aide, Eric Fehrnstrom, got sucked into one of those distractions just a couple hours later, tweeting about President Obama eating dogs. It wasn't the first fake news story that tempted Fehrnstrom over the past couple days. Take a few of his recent tweets, for example.
Read the whole story at The Atlantic Wire.