The Future of All Arizonans Depends on Latinos Access to Education, Report Says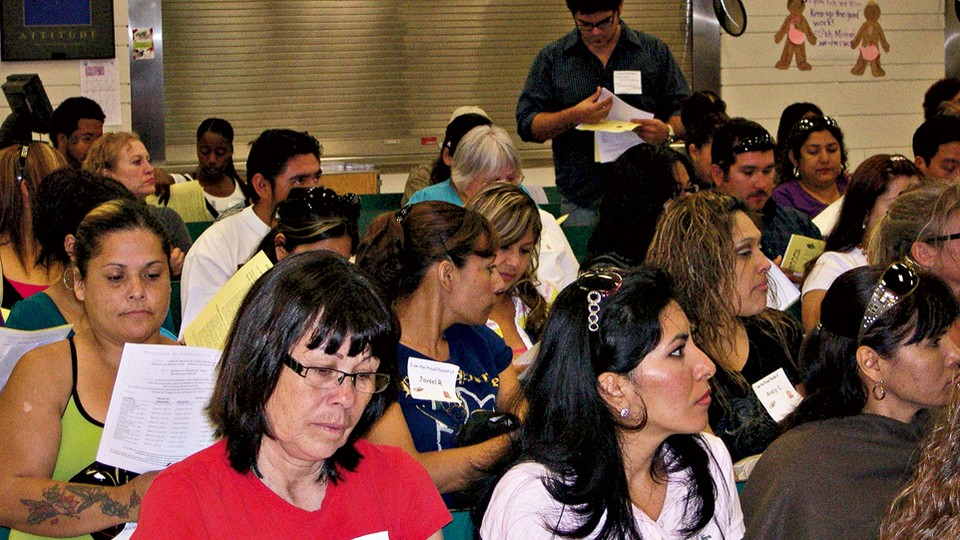 The future prosperity of everyone living in Arizona depend on the states' ability to educate the growing number of Latinos, according to report released last week by the Morrison Institute for Public Policy, a nonpartisan think tank at Arizona State University.
In 2009, 69 percent of Hispanics graduated from high school, compared to 83 percent of whites.
If nothing is done to close the educational achievement gap, the number of Arizona adults with less than a high school education could rise from around 524,000 in 2010 to nearly 858,000 in 2030, according to the report. About 78 percent of those people will be Latino.
Those Latinos will suffer the financial consequences, the report notes, and so will the rest of the state.
Latinos already earn less than whites in Arizona. As Hispanics comprise a greater share of the population, Arizonans' average incomes could drop, touching off a cascade of bad economic news.
Lower incomes would lead to a drop in purchasing power, which would drag down economic growth and tax revenues, according to the report. Lower tax revenues place additional strain on state budgets and services.
The report recommends that Arizonans invest in the educations of young Latinos, making high-quality early childhood programs available to everyone. The suggested strategy is to implement them first in Latino neighborhoods, then improving the pipeline that moves Latino high school students into higher education, particularly in high-tech fields.
Arizona has been the epicenter of a contentious national debate on immigration. The state passed a controversial immigration law in 2010 and has been embroiled in a federal lawsuit over its constitutionality ever since. The U.S. Supreme Court heard arguments in the case on last week, pushing the debate on race and immigration to the fore again.
Regardless of one's position on illegal immigration, the report says that increasing the educational attainment of Latino youngsters is important for all Arizonans.
Nearly 100 percent of Hispanic children under 5 years of age in Arizona "" children of both documented and undocumented parents "" are U.S. citizens. Arizona is expected to be a "majority- minority" state within perhaps two decades. Latinos will eventually constitute the majority.
If nothing is done, by 2030, 62 percent of Arizonans in poverty will be Hispanic, and 31 percent will be white.
While the risks are great, so is the potential.
If Arizona reduced the number of Latino high-school dropouts by half, the report said, those additional graduates would earn an additional $31 million a year, allowing them to spend an extra $23 million annually.
Correction: In earlier versions of this article, the percent of whites who graduated from high school in 2009 was incorrectly reported.