The 5 Best Lists of Things to Watch in Tonight's Primaries
You might think that since Romney has all but wrapped up the nomination, there's nothing left to say. That's mostly true, but here are 25 things to watch anyway.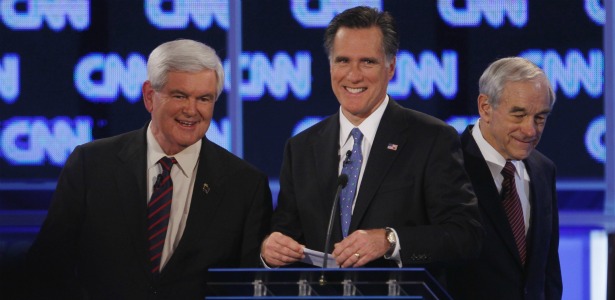 Today, voters in five states are going to the polls, but you'd be forgiven for not paying exceptionally close attention: After all, it's been widely argued for weeks -- following several primary elections -- that Mitt Romney has the Republican nomination locked up. Beyond the citizens discharging their duty and casting a ballot, the only people with a major stake in the results are Newt Gingrich and a few candidates in contested House and Senate primaries. (Gingrich has more or less stated that he'll drop out if he doesn't get notch a V in winner-take-all Delaware.)
Since what matters most now is the general election, we've opted not to compile yet another list of the five things to watch tonight. Instead, we present the five best lists of five things* to watch from tonight's results. Also worth reading are Molly Ball's reports on the disorder in the Pennsylvania Republican Senate race and its ramifications for Senate control; and on how Newt Gingrich damaged his empire and reputation with his pointlessly persistent campaign. And now, without further ado:
Polls close tonight in Pennsylvania, Delaware, Connecticut, and Rhode Island at 8 p.m. Eastern, and in New York an hour later. Check back here for news and analysis.
__
*on average