Picture of the Day: Two Generations of Edwards Fathers
As hearings continue in the John Edwards trial, Wallace and Bobbie Edwards show support for their embattled son.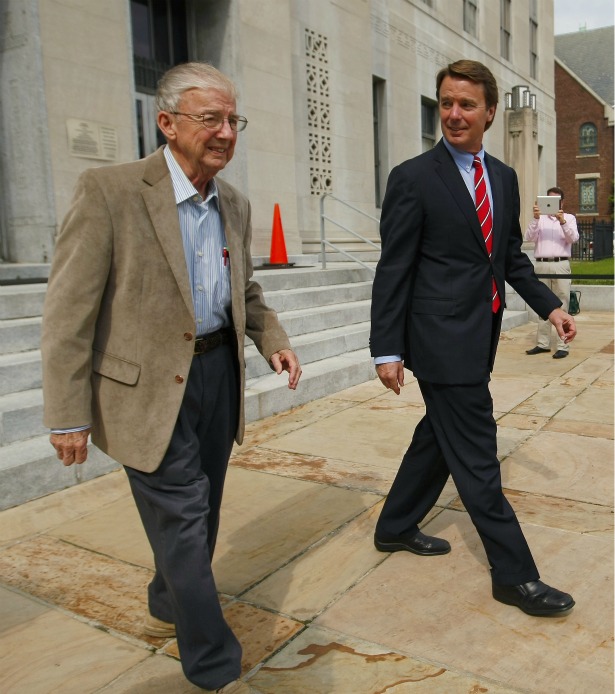 Chris Keane / Reuters
The John Edwards saga is a Southern Gothic tale to rival All The King's Men: the son of a mill worker grows up to be a millionaire, a U.S. senator, and very nearly vice president -- then sees his entire world come crashing down after he cheats on his cancer-stricken wife, has an illegitimate child, and tries to cover it up using accounting tricks that leave him facing decades in jail.jail.
If it seems a bit distasteful to the average American -- and indeed, Edwards' approval rating is a stunning 3 percent (three, not 30) -- imagine what it's like to be his parents. But just as Edwards' late wife Elizabeth grimaced and stood by his side for a time, Wallace and Bobbie Edwards were in the courtroom in Greensboro, N.C., today. Cheri Young, wife of once-Edwards confidant and protege Andrew Young, was on the stand, testifying about whether the North Carolinian violated campaign-finance laws during his 2008 presidential run. Here, Wallace leaves the court with his son.