Picture of the Day: Ann Romney's Ridiculous Equestrian Birthday Cake
Will the decadent baked good harm Donald Trump's reputation for understated elegance?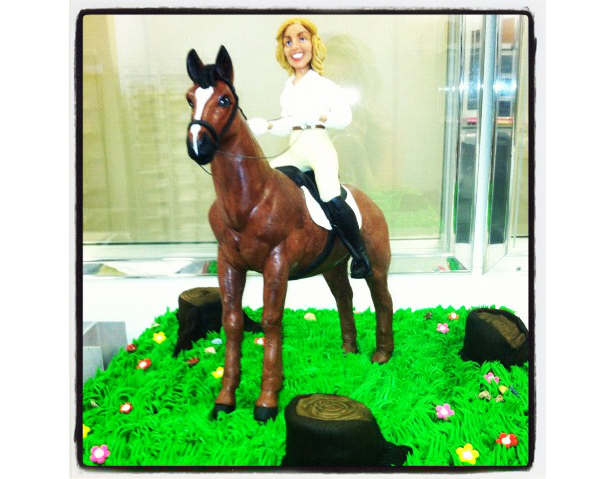 Sarah Boxer / Twitter
Although Ann Romney said that Hilary Rosen's criticism of her decision to stay at home and raise children was "an early birthday gift," that didn't mean she had to forfeit a real birthday party. In fact, Melania Trump -- wife of Donald, a high-profile backer of Ann's husband, Mitt -- is throwing a party Tuesday evening in New York's subtly named Trump Tower. It's also a fundraiser, and the 400 guests are expected to bring in more than $600,000 for the Romney campaign.
CBS's Sarah Boxer is on the scene, and she tweeted this remarkable picture of the cake for the party, depicting Ann Romney -- a devoted equestrian -- atop a horse. It's an impressive cake, but we worry: Will this harm the Donald's reputation for understated elegance?