Obama Set to Kick Off Campaign With Ohio, Virginia Events
It might seem like the president's been in reelection mode for months, but now he really means, his campaign says.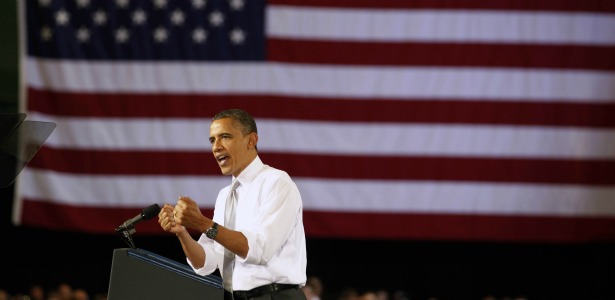 It may have appeared that President Obama has been running hard for reelection for some months now. But his campaign announced on Wednesday night that now he really means it, scheduling two events in two battleground states at which the president will officially launch his campaign. The president and First Lady Michelle Obama will appear together at rallies at the Ohio State University and Virginia Commonwealth University on May 5.
---
MORE FROM NATIONAL JOURNAL
---
"Welcome to the general election," declared campaign manager Jim Messina during a telephone conference call for reporters. He noted that there is no longer any doubt that former Massachusetts Gov. Mitt Romney will be the Republican nominee, and said, "The monologue is over. Now Romney has to put his agenda and record up against the president's." He added, "We're ready to go."
Senior campaign adviser David Axelrod said the campaign is at "an inflection point" now that Romney has locked up the nomination. "This is not going to be a one-way discussion" anymore, he said.
Republicans, of course, believe that most of the president's recent events - including those at college campuses this week -- have been more campaign rallies than official presidential business. Predictably, Republican National Committee spokeswoman Kirsten Kukowski scoffed at the notion that the upcoming trips will be different. "At President Obama's kickoff events next weekend you can expect to hear a lot of divisive rhetoric and finger-pointing," she said in a statement, adding, "In Ohio, Virginia and across the country, Obama isn't working and it's time for a new president who can turn our country around."
Earlier, the Republicans had insisted that the campaign should pay for this week's travel. But Axelrod said the president was traveling to fight against an increase in student-loan interest rates and trying to pressure Congress to act. "The president campaigned for that around the country, not for him, but for that, to try to move the Congress. And, apparently, the Congress today did begin to move. So he succeeded .... That is part of the presidency. We are not going to get hot and bothered by RNC stunts."
Messina added that the White House and the campaign will be guided by federal rules and by precedents set by previous presidents when it comes to divvying up the costs of travel between the government and the campaign.