John Boehner Finally Endorses Mitt Romney
The Speaker, one of the most prominent Republicans yet to back a candidate, now throws his support behind the presumptive nominee.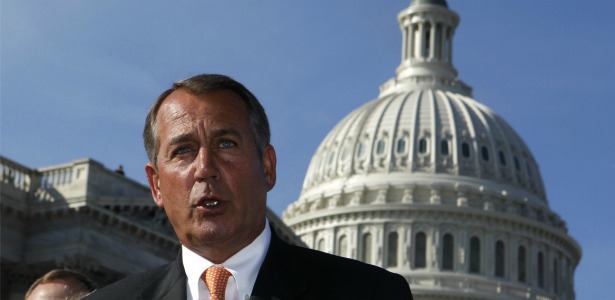 Reuters
House Speaker John Boehner, R-Ohio, on Tuesday finally recognized Mitt Romney as the all-but-official Republican presidential nominee, and said he'd work for his victory in November.
Boehner said he "will be proud to support Mitt Romney and do anything I can to help him win."
Speaking to reporters after a closed-door meeting of the House Republican conference, he added it was "clear now that Mitt Romney is going to be our nominee."
The House's No. 2 and No. 3 Republicans -- Majority Leader Eric Cantor, R-Va., and Majority Whip Kevin McCarthy, R-Calif. -- have already endorsed Romney.
House sources have said Boehner was leaning on his upcoming role as chairman of the Republican National Convention in August as the reason for his silence regarding Romney until now.
As chairman of the Aug. 27-30 event, he must preside over procedures and potential technical challenges to proceedings. He therefore has claimed reluctance to stray from strict neutrality, as long as former Speaker Newt Gingrich remained in the race.