Is Obama in Trouble With Young Voters?
A new poll finds the president's share of the youngest voting bloc has dropped dramatically compared to four years ago.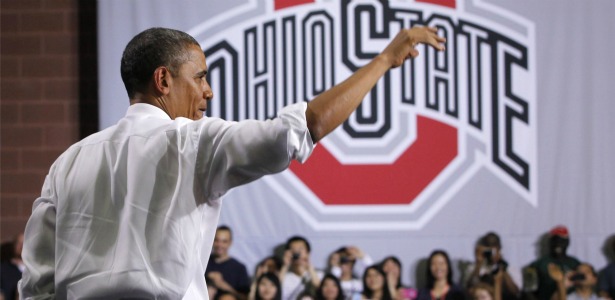 Reuters
President Obama could be in big trouble when it comes to the youth vote, according to a new poll.
Less than half of 18-to-24-year-old voters want Obama to win reelection, and he leads a generic Republican candidate by just 7 percentage points, according to a survey of youth voter attitudes released Thursday by the Public Religion Research Institute and Georgetown University's Berkley Center for Religion, Peace and World Affairs.
That single-digit lead represents a dramatic drop from 2008, when Obama won the votes of that age group by a 34-point margin over John McCain -- 66 percent to 32 percent -- according to exit polls.
The survey didn't test Obama specifically against Mitt Romney, his Republican opponent -- it was conducted in March, when the GOP primary was in a more active phase. But the weakness for Obama, whose 2008 run was powered in part by a wave of youthful enthusiasm, is stark.
Obama may take comfort in the fact that he remains dramatically better liked by young voters than Romney. The poll found 52 percent of 18-to-24-year-olds having a favorable opinion of Obama, while 43 percent viewed him unfavorably; for Romney, it was just 32 percent favorable, 53 percent unfavorable. That could give Obama a bigger advantage with young voters versus Romney than his small lead against the nonexistent "generic Republican."
Obama also enjoys an edge in enthusiasm. Among his young supporters, 72 percent said they would be excited to vote for him, while just 54 percent of Romney's young supporters voiced similar excitement.
The youth vote isn't huge -- voters under 24 made up just 10 percent of the 2008 electorate. But results like these are the latest sign of the difficulty Obama may have as he tries to rekindle the magic of four years ago.
The new survey is based on online interviews with a Knowledge Networks KnowledgePanel of 2,013 adults and carries a margin of error of 3.3 percentage points. Though online polls aren't generally trustworthy, knowledgeable pollsters tell me this one is, in fact, reliable.