Gingrich Effectively Concedes to Romney in Nomination Battle
After a shellacking in Delaware, which he'd called a must-win, the former Speaker isn't out of the race but admits he won't be the nominee.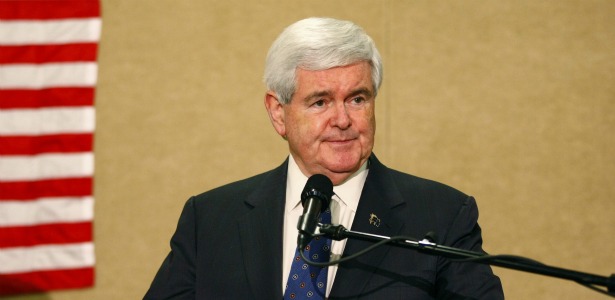 Reuters
CRAMERTON, N.C. - Newt Gingrich on Wednesday unofficially conceded the Republican presidential race to Mitt Romney, calling on conservatives to unite behind the presumptive nominee.
Following Romney's clean sweep of all five primaries on Tuesday -- including Delaware, where Gingrich had staked the remainder of his tattered campaign -- the former House speaker said in a speech to the Gaston County GOP that "it's pretty clear Governor Romney is going to be the nominee."
"I think you have to at some point be honest with what's happening in the real world, as opposed to what you'd like to have happened," Gingrich said. "Governor Romney had a very good day yesterday. He got 67 [percent] in one state, and he got 63 in other, 62 in another. Now you have to give him some credit. I mean this guy's worked six years, put together a big machine, and has put together a serious campaign.
"I think obviously that I would be a better candidate, but the objective fact is the voters didn't think that," Gingrich said. "And I also think it's very, very important that we be unified." Gingrich said he will continue to campaign in North Carolina through the week "as a citizen," and that "we're working out the details of our transition and we'll have information for the press in the next couple of days."