Diverse Workforce Decries Unfairness at May Day Rallies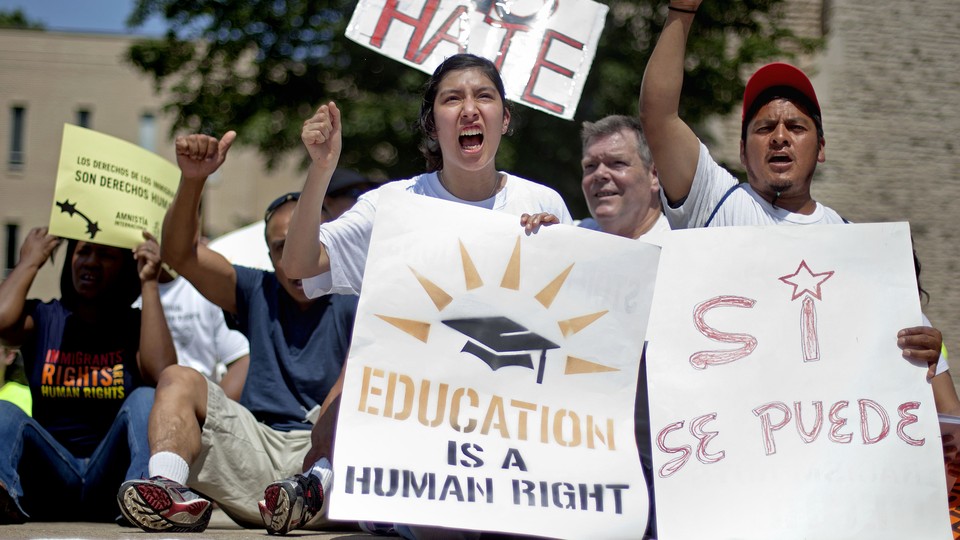 From Alexandria, Va., to Los Angeles, workers and their supporters will rally on Tuesday to celebrate labor's contribution to the country.
The events, some turning violent early, illustrate the diversity of today's American labor force. Many marches are associated with May Day, with the first of May being recognized internationally as a day acknowledging workers' rights.
In Los Angeles, members of the Filipino, Mexican, and gay communities marched alongside members of the National Lawyers Guild and the AFL-CIO, among others.
Events in L.A. began before dawn and focused on jobs, education, and peace, according to the Coalition for Humane Immigrant Rights of Los Angeles.
The coalition says that deportations and "inconsistent and unfair" immigration-enforcement efforts are of  "a pressing concern" to many of the marchers--particularly those who are immigrants.
About 150 people marched in Atlanta to celebrate international workers day and to demand the repeal of state laws in Georgia and Alabama designed to crack down on illegal immigration, the Florida Times Union reported Tuesday.
The laws negatively impact the state economies, said Charlie Flemming, president of the North Georgia Labor Council.
"We need fair and just immigration in the country. We need to stand up for worker rights," he told the crowd.
Georgia Latino Alliance for Human Rights sponsored the event with support from other groups, the Times Union reported. Several Democratic legislators were also present, including State Sen. Nan Orrock, D-Atlanta.
In recent years, immigrants have made up a rapidly growing share of the U.S. labor market.
In 1970, only 4.8 percent of the U.S. population was foreign born, representing 5.3 percent of the civilian labor market, according to the Migration Policy Institute, a Washington-based think tank that studies the movement of people across the world.
By 2010, people from other countries represented nearly 13 percent of the population and more than 16 percent of the workforce.
The greatest share, more than 11 percent, of foreign-born workers are employed in the installation, repairs, and production sector, according to the Pew Hispanic Center. Ten percent of immigrants work in management and business, and 8.5 percent work in food preparation and serving.
Also on Tuesday, supporters of Tenants and Workers United and the Beauregard Tenants Association, a workers' and students' rights organization based in Alexandria, will rally on Alexandria's Market Square.
The group, whose membership is largely immigrant, will demand housing, health care, and education rights and will discuss social-justice issues.
"We Pay Taxes! We have invested in the City! Our children have the right to live and thrive here!" said the flier annoucing the rally.