Could Obama Lose the Popular Vote But Win the Electoral College?
Gallup's first daily tracking poll shows the president trailing Mitt Romney, but an AP analysis shows him leading the count that matters.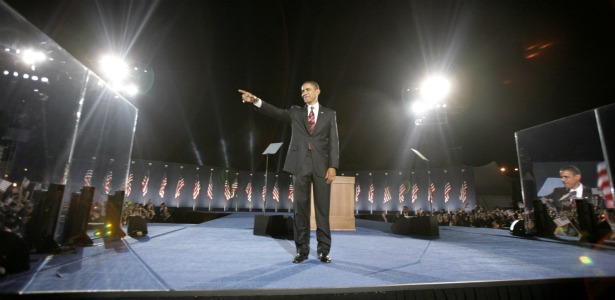 And we're off: The first Gallup head-to-head daily tracking poll is out! It's not auspicious for President Obama, who trails Mitt Romney by two points, 47 to 45. While both do well with their respective parties, Romney leads Obama 45 to 39 among independents. As Conn Carroll of the Washington Examiner points out, the president is doing the worst at this point of any incumbent since Gerald Ford in 1976.
An important caveat -- in addition to the fact that Romney's lead is within the margin of error -- is that none of this really matters at this point. The race will fluctuate significantly, and results at this point aren't a good predictor (as Carroll's post also notes, Carter led Reagan in 1980 and Bush led Clinton in 1992). A CNN poll also released Monday has Obama up by 9 points. Romney's favorability is at historic lows for a challenger. Furthermore, it's not popular vote that decides the election, but electoral votes. Observers should feel free to ignore the breathless daily reports on the Gallup poll over the coming months.
However, let's at least use the inaugural Gallup poll as the opportunity for some interesting if idle speculation. Over the weekend, the Associated Press released a detailed analysis of the electoral-college tally. The takeaway from their count: Obama has an edge. He could lose four swing states he won four years ago -- Ohio, Virginia, North Carolina, and Florida -- and still end up crossing the magic 270 threshold.
This creates an intriguing scenario. What if Obama were to lose the popular vote but win the electoral college? That's not unheard of. George W. Bush famously lost the popular vote in his 2000 win, and three others have done the same: John Quincy Adams (1824), Rutherford Hayes (1876), and Benjamin Harrison (1888). But no sitting president has ever won reelection while losing the popular vote. In terms of historic election firsts, it's not exactly first-black-president material, but it would be fun for political nerds.