Shock Photo: Obama Hugs Architect of Torture Program

The archival image shows the president embracing an alleged radical with whom he'd rather not be associated.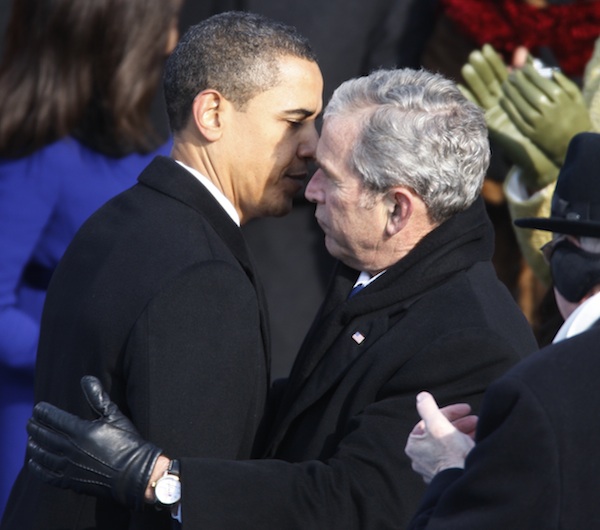 President Obama has come under fire from conservatives in recent days for embracing a controversial college professor, Derrick Bell, more than two decades ago after introducing him at a Harvard Law School rally. His defenders have rightly dismissed the video as much ado about nothing. In contrast, the image above is from Obama's recent past. He isn't hugging an academic with merely controversial views, but the architect of a torture program and an international system of secret prisons where detainees, some of them innocent, were often abused. Obama certainly won't want to be associated with this man in an election year; on the other hand, this may help him put to rest right-wing rumors that he is actually a Kenyan anti-colonialist. 

Image credit: Reuters