Santorum Rolls to Victory in Kansas Caucuses
As expected, the former Pennsylvania senator easily defeats his rivals in the Sunflower State's Republican nominating contest.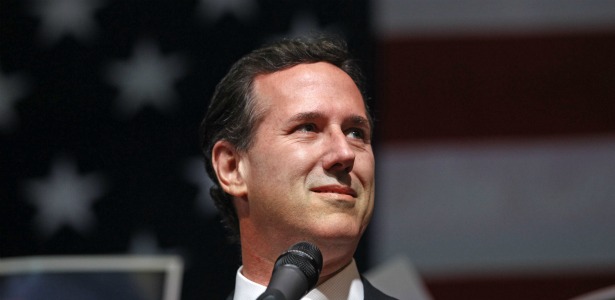 Republican presidential candidate Rick Santorum easily won the Kansas caucuses on Saturday, putting up yet another obstacle in front-runner Mitt Romney's march toward the GOP nomination.
With more than three-quarters of precincts reporting as of 4 p.m. eastern, Santorum had more than 53 percent of the vote to Romney's 17 percent. Newt Gingrich had nearly 16 percent and Ron Paul had 13 percent.
The former Pennsylvania senator was buoyed to victory with support from Tea Party activists and those opposed to legal abortion rights -- both powerful constituencies in the conservative Sunflower State. Paul also heavily campaigned in the caucus state.
Santorum did not receive the help of Kansas Gov. Sam Brownback, although the two men served in Congress together and Santorum guided Brownback's conversion to Catholicism in 2002. Brownback had originally endorsed Texas Gov. Rick Perry, before he dropped out of the race, but declined to endorse again, although he attended rallies for both Paul and Santorum.
Romney never expected to win the state, despite the endorsement of former presidential contender and Republican Sen. Bob Dole. He did notch earlier victories in Guam and the Northern Mariana Islands.
Image: Jim Young / Reuters