Romney's Bare-Chested Pictures: Nice Pecs, Too Much Information
The Republican front-runner is in impressive shape, especially for a man his age. But privacy matters, even for candidates.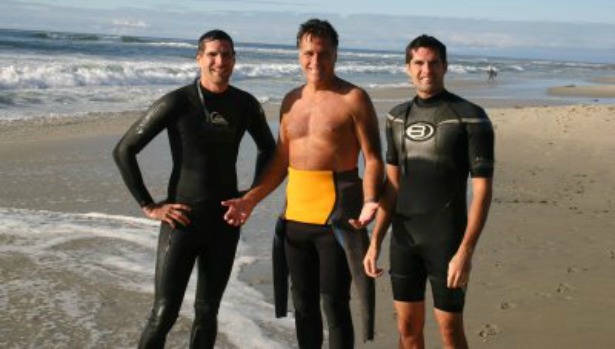 Remember that photo of Barack Obama in a bathing suit? Of course you do. Well move over, Mr. President. We now have photos of Mitt Romney at ease on the beach and in the pool.
BuzzFeed has reprinted photos of Romney "at leisure" in a bathing suit, a dive suit, shorts and jeans. The photos of Romney en famille come from a blog written by one of his daughters-in-law, which BuzzFeed says has now gone private.
But why?
It must be said, Romney looks great for a guy who is nearly 20 years older than Obama was when a rogue photographer snapped that famous pecs shot. Does he look dignified? No, and that's a good thing for this candidate. Does he look like he's having fun with his large family? Yes, and that's also good. Does he look like he likes his wife? Affirmative, and also good. Is his hair mussed? Totally, and that's maybe the best thing about these photos for Romney.
What could be bad? Well, these are photos that you would put in the family album, not in the White House Flickr stream of special presidential moments. That may or may not be advantageous from the standpoint of a man trying to prove he belongs in the Oval Office.
Furthermore, between the pool, the beach, the palm trees, the beach house, and the dive suits, plus captions that refer to stays in San Diego, France, and the Czech Republic, the photos show that the Romneys have money and live a lifestyle a bit removed, shall we say, from the daily lives of most voters.
Still, who doesn't know that by now, right? Romney himself has done much to spread the word, to the chagrin of his advisers.
The bigger issue for Romney, as it was for Obama, may be privacy. A guy's gotta be able to swim shirtless with his family without the whole world judging his pecs. Even if they are exemplary.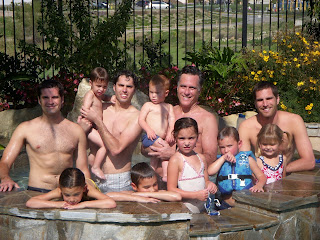 Images: Laurie Romney via BuzzFeed