Quote of the Day: Mehlman Apologizes for the 2004 Campaign
The gay former Republican National Committee chair regrets his party's use of gay-marriage prohibitions as a wedge issue.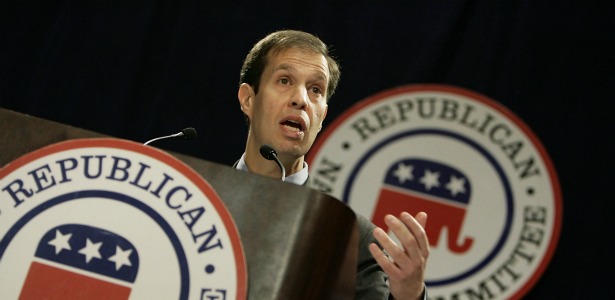 Speaking to Salon for an article about the turning tide on gay marriage, former Republican National Committee Chair Ken Mehlman has done something gays and lesbians have been demanding for some time: He has apologized for the 2004 presidential race, in which the GOP used gay marriage as a powerful wedge issue, launching referendums in eleven states. Saying it now seems clear that opposing marriage equality now seems both futile and suicidal for his party, he added this:
"At a personal level, I wish I had spoken out against the effort," he says. "As I've been involved in the fight for marriage equality, one of the things I've learned is how many people were harmed by the campaigns in which I was involved. I apologize to them and tell them I am sorry. While there have been recent victories, this could still be a long struggle in which there will be setbacks, and I'll do my part to be helpful."
Mehlman came out in this space in August 2010.
Image: Chip Somodevilla / Getty Images