Arpaio Investigation Alleges Obama's Birth Certificate Is a Forgery
As the world rolls its eyes, the controversial sheriff unveils his long-awaited report and calls for a criminal investigation.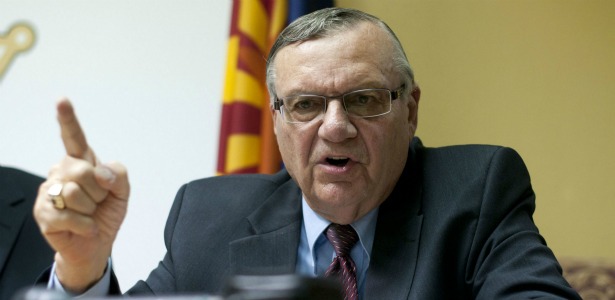 Doing his best to shift attention from the Federal investigations into his office's discrimination against Latinos and abuses of power, Arizona's notorious sheriff Joe Arpaio is resorting to a well-worn headline-grabber: birtherism.

Arpaio held a press conference Thursday to announce the results of his privately formed "commission" to investigate rumors of President Obama's birth outside the country, and, though he says he entered the investigation with "an open mind," much to no one's surprise, he concludes that the issue should be the subject of a criminal investigation and that Obama's birth certificate is a forgery.
Read the full story at The Atlantic Wire.
Image: Laura Segall / Reuters