Why Politicians Keep Calling Your Home Phone
The chairman of the RNC acknowledges that voters are annoyed by recorded calls urging them out to the polls, but he insists they work anyway.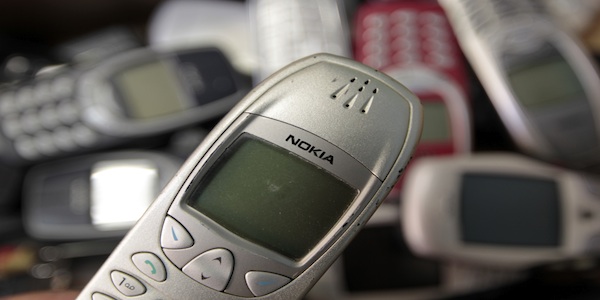 The phone rings. You answer. But instead of a person on the other end, it's a recording. The voice is familiar, but it isn't a family member or a friend. It's a politician. He or she wants you to vote. "People are getting recorded phone calls all over the country," Hugh Hewitt remarked recently on his talk-radio show, prompted by emails from listeners complaining about the practice.
As it happened, he was interviewing Republican National Committee Chairman Reince Priebus. "What's your view," Hewitt
asked
, "of the utility of recorded phone calls when they come in waves?"
You're not going to like the answer.
"You know, it's surprising. What studies show is that when you get six calls, the seventh call, you're more likely to vote... people just want to drive right off the highway when they hear that," he said. "The reality is that recorded messages from the right people really help drive out the vote."
There's just one thing that's even more effective.
"I and others at the RNC, we think that volunteer calls are the way to go. And that's why I emphasize so much our voice-over-Internet program," he said. "We have a phone-from-home program that we've developed here where any person, no matter where you are. You could be in Alaska. And if you want to call into Missouri or Pennsylvania for the presidential election, we can hook you up with a phone-from-home program on the Internet where you have the phone numbers, you have the voters, and you can call. Okay, this is Hugh Hewitt, and we're going to give him a call, and we're going to find out whether he voted, and who he voted for, or what he needs to vote, or whether he turned in his absentee ballot. I think volunteer calls are the way to go."
He suggested the script might go like this:
I'm Phil Johnson, and I'm calling as a volunteer from the local GOP here, and I'm just really working hard for candidate X. I just really hope you consider him, and help us get our country back on track.

So there you go. If you're a registered Republican with a land line who lives in a swing state, expect a call like that -- or perhaps 6 or 7 calls like that -- before year's end. And if you're frustrated by it, marvel at the fact that out there in America the average recipient of such a call is more likely to do what the person on the other end urges, so long as they're polite about saying it.

Image credit: Reuters