White House Announces 'Accommodation' on Birth-Control Issue
The newly announced plan still mandates coverage of contraception, but will shift the provision to insurers, rather than employers.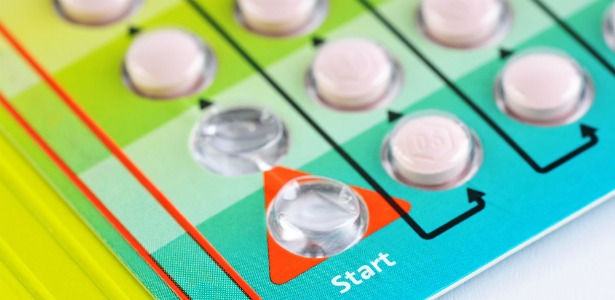 The White House said on Friday that it will require insurance companies to pick up the tab for women's contraceptives, exempting religious employers from the rule, in what it called an "accommodation" on the hotly contested issue of paying for birth control.
The White House said it would post a proposed rule that requires insurance companies to offer contraception coverage directly to women.
The much-awaited compromise is meant to appease religious institutions that say federal rules on contraception violate their religious beliefs.
"Insurance companies will be required to provide contraception coverage to these women free of charge," the White House said in a statement. "Religious organizations will not have to provide contraceptive coverage or refer their employees to organizations that provide contraception," it added. "Religious organizations will not be required to subsidize the cost of contraception."
---
MORE FROM NATIONAL JOURNAL
---
A senior administration official said that the plan was not a compromise. "This is an accommodation," the official said. "We have been working on this policy for some time." Republicans in Congress have been piling on the administration for days, denouncing the plan to ensure that women get health insurance coverage for contraception free of charge. The administration had offered an exemption to purely religious employers and gave religious-affiliated groups, such as Catholic hospitals, a year to come up with ways to provide the coverage to employees.
The administration official said that Friday's announcement was one way for these employers to do this. The official said the administration had consulted stakeholders but did not give details of who these stakeholders were.
The proposed rule may put pressure on insurance companies.
Senior administration officials argued that because contraceptives can prevent costly, unwanted pregnancies -- one birth alone can cost $12,000, said a White House staffer -- that having insurance companies pick up the tab would be cost-neutral.
Insurance companies are sure to complain about the new rule, however, especially during the comment period to the Health and Human Services Department. But most voters don't love their insurance companies, and those complaints might fall on deaf ears.
It is unclear how religious organizations will accept the news. Under the proposed rule, they will still be paying a piece of employee premiums to an insurance plan that does in fact cover contraception. It's just that their premium dollars cannot be used to cover the cost of the birth control.
The ACLU and some women's groups immediately approved the plan. "We know that Catholics in the pews support this position, as 98 percent of Catholic women use contraception and 58 percent of Catholics support insurance coverage for contraception," the ACLU's Louise Melling said in a statement. "The ACLU will defend the health and religious liberty needs of employees and hopes the intense recent debate is now be behind us."
Judy Waxman, the vice president for health and reproductive rights at the National Women's Law Center, said that her organization is pleased with the outcome. "There are a number of open questions, but we are very hopeful," she said.
Republican Study Committee Chairman Jim Jordan emitted the first blowback against the new contraception rule, signaling that Republicans will not find the changes acceptable. "This 'Obamacare' rule still tramples on Americans' First Amendment right to freedom of religion. It's a fig leaf, not a compromise. Whether they are affiliated with a church or not, employers will still be forced to pay an insurance company for coverage that includes abortion-inducing drugs," Jordan said in a statement.
Margot Sanger-Katz contributed
Image: Shutterstock