This Is So Classy: 'Yellow Girl'
Thanks to TPM for a tip to what you see if you examine the HTML code* of the Pete Hoekstra / Fred Davis "we take your jobs" video.
The image of the "Chinese" girl in the video, who speaks American-accented English, is labelled as ... well, see for yourself:

Now, in context, they could have been referring to the color of her shirt, as seen in the picture below. Perhaps. Although in that case "orange girl" is the term that might occur to most people. (As illustrated by comparison with the actually yellow lettering in front of her.)
I suppose it's as if you were using a picture of Colin Powell or President Obama wearing a black shirt. If you were producing one of these ads, by the same logic you could just label it "black boy," right? I mean, why not?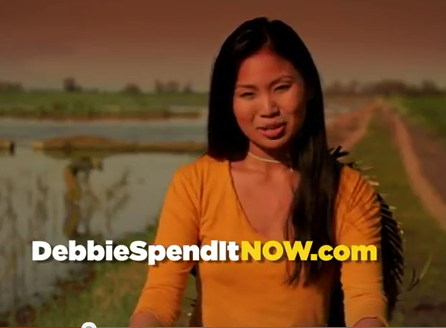 __
* Either you know how to do this, or you can look it up.