Romney Ekes Out a Win in Tight Michigan Primary
By winning his home state, which had been billed as a must-win, and Arizona, he dodges a fierce round of second-guessing.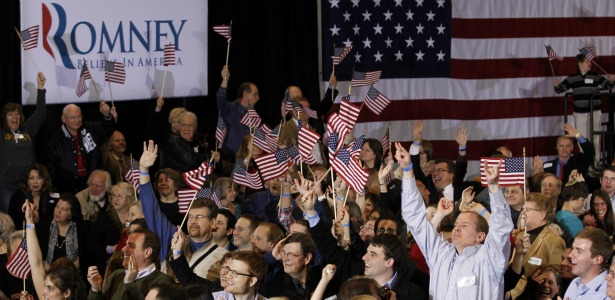 Republican presidential candidate Mitt Romney scraped to a hard-fought victory in Michigan on Tuesday, NBC News reported, averting at least for now the chaos and second-guessing that would have beset his campaign and his party if he had lost in the state where he was born and grew up. It was Romney's second victory of the night, after an easy win in Arizona.
---
MORE FROM NATIONAL JOURNAL
---
Rival Rick Santorum nearly surged past the former Massachusetts governor in Michigan following his surprise victories three weeks ago in Minnesota, Missouri and Colorado. Santorum, a former Pennsylvania senator and a champion of socially conservative causes, still represents a threat to Romney. Polls show him doing well in Ohio and other states in the Super Tuesday round of contests next week.
Romney tried to play down the impact of a possible Michigan loss in the hours before the polls closed. "If I'm turned down in Massachusetts, where I've lived for the last 40 years and where I was governor, that might be a little harder to explain" than losing Michigan, he told Neil Cavuto on the Fox Business Network.
With his Michigan win, Romney reclaims his title as fragile front-runner -- prone to Richie Rich-type gaffes and to stepping on his own momentum, but with the field's best financing and organization and a wide lead in making headway toward the 1,144 delegates needed to win the nomination.
Romney started the evening with 105 delegates, according to the Associated Press. He picked up 29 more Tuesday night under Arizona's winner-take-all system and said early in the evening that he expected to win about half of the 30 delegates from Michigan, where delegates are allocated based on who wins in each congressional district.
Image: Mark Blinch / Reuters