Picture of the Day: The Evolution of 'The Callista,' 2012's Most Distinctive Style
The would-be first lady has had her current hairdo for less than two years. Prior to that, it was fluffy and flipped.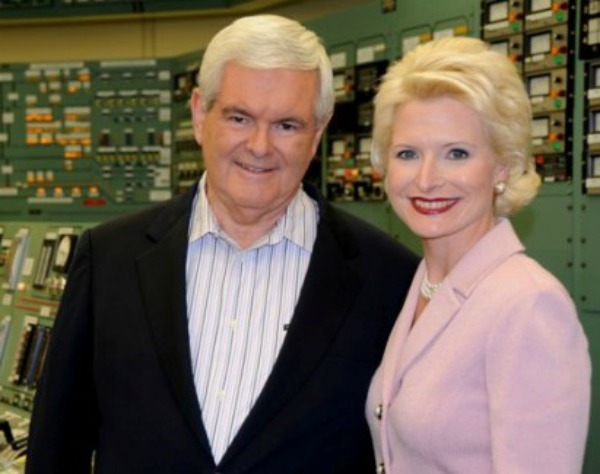 The platinum-blonde bob of would-be first lady Callista Gingrich has attained iconic status over the course of the Republican primary campaign. We were therefore surprised to learn, in Sunday's
New York Times
profile
of the coif, that she has been wearing the style she describes as a "classic bob with a swoosh" for less than two years: The distinctive 'do now known as "The Callista" came about in March 2010. What did her hair look like before, we wondered?
The answer is the short, fluffy confection shown above, in a photograph released by Gingrich Productions in 2008. It's the same edgy, unnatural shade, but with more curl, less sideways "swoosh," and a flip up in back. Other photos from the years prior to the advent of The Callista show variations on this theme --
sometimes
a little longer or less layered. (For a real blast from the past, check out
this shot
of Newt and Callista a few months after they were married in 2000.) The Callista, on the other hand, looks almost identical in every photo. Whether you prefer the new look or the old, Callista Gingrich's hairdo today is a model of consistency and discipline.
Image credit: Gingrich Productions