Picture of the Day: Romney Speaks to an Empty Stadium
The perils of scheduling small speeches in enormous venues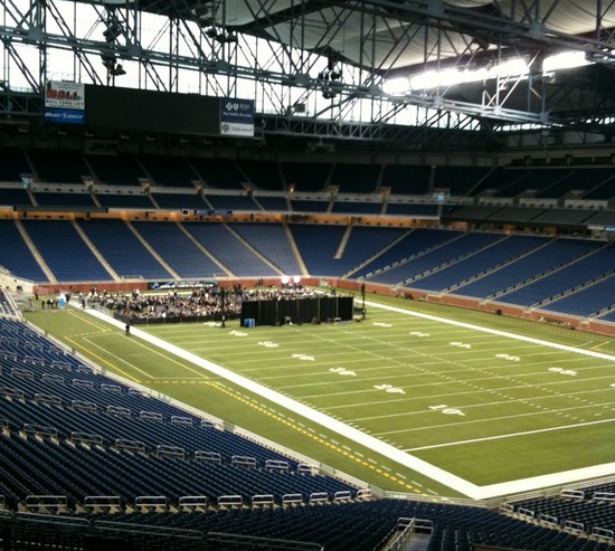 Question: Who schedules a speech in a 65,000-seat stadium if he only expects 1,200 attendees?
Answer: Mitt Romney.
This image was taken by Washington Examiner columnist Byron York at Ford Field in Detroit, home of the Lions. As the Detroit Free Press reported Friday morning, the former Massachusetts governor's campaign went through several different plans for how to deal with the logistical trick, trying to optimize camera angles and even experimenting with moving the venue -- the back-up was booked. Unfortunately for Romney, the push to make the best of the situation has captivated the political press, seriously undermining the push in the first place (and overshadowing the speech). Cheeky liberals are circulating an image taken at around the same time in 2008 showing Hartford, Connecticut's XL Center (capacity: approx. 16,600) packed for an Obama appearance.
Image: Byron York / Twitter