Photo of the Day: Obama Connects With Youth
Voters' approval of the president is one the rise, but he's never lost the support of babies and toddlers.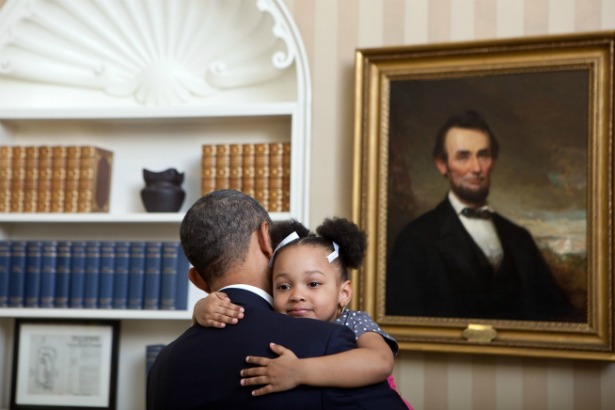 It's no surprise that President Obama can connect with children -- it was his ability to captivate young Americans that catapulted him to the White House, right? Unfortunately for him, this one won't be able to vote until he's left electoral politics way behind. The adorable little girl is 3-year-old Arianna Holmes, who was at the executive mansion for a going-away celebration for her mother, Angela Holmes, a departing special assistant on the National Security Staff. The president's talent with small children was previously spotlighted last summer, when he was recorded calming down a crying baby -- something the First Lady had been unable to do.
Since it's Friday, have a couple more photos of presidential candidates with babies. Here are Newt Gingrich and Mitt Romney.
Image: Lawrence Jackson / The White House