Obama's Super PAC Reversal: A Necessary Risk?
A significant shift by the president's team on outside funding carries political risks, but he could no longer afford to sulk on the sidelines.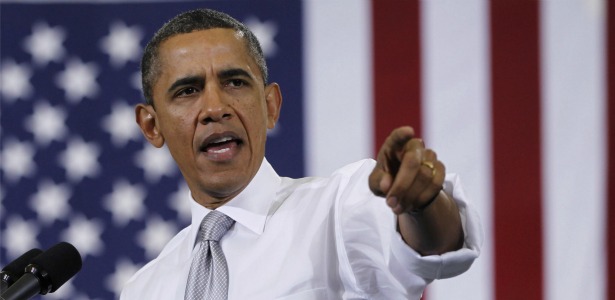 The Obama campaign's announcement late Monday that it plans to publicly support fundraising for an allied outside political group is the final, stark admission that the president can no longer afford to keep the lightly regulated but increasingly influential political organizations at arm's length.
Writing in a blog post e-mailed to President Obama's supporters, campaign manager Jim Messina said that outside organizations known as super PACs have already raised tens of millions of dollars for Republican presidential candidates, thanks in large part to a change in campaign finance rules that allowed uncapped contributions. If it wanted to keep up, he said, the Obama campaign needed to "face the reality of the law as it currently stands" and support its own outside group, Priorities USA Action.
"With so much at stake, we can't allow for two sets of rules in this election whereby the Republican nominee is the beneficiary of unlimited spending and Democrats unilaterally disarm," Messina said. "Therefore, the campaign has decided to do what we can, consistent with the law, to support Priorities USA in its effort to counter the weight of the GOP super PACs."
The decision is a significant reversal for the president, who had campaigned vigorously against the outside groups during the 2010 midterm elections. Obama had slammed them as tools of special interests corrupting the political system, citing claims that they might be using foreign money to fund their operations.
But the independent organizations were a boon to Republican efforts that year, funding tens of millions of dollars in ads leveled against Democratic candidates that were credited with increasing the size of the GOP's landslide. And, spearheaded by organizations like American Crossroads and backed by former George W. Bush administration adviser Karl Rove, the GOP armada is poised to raise hundreds of millions of dollars for 2012.
Similar Democratic groups, which were founded immediately after the 2010 election, haven't been able to keep up. Priorities USA received only $4.1 million last year. By contrast, American Crossroads and its sister organization, Crossroads GPS, raised a combined $51 million. The disparity has sparked fears among some Democrats that, despite the president's own potential to raise $1 billion for his reelection campaign, he could be outgunned in the fall.
Obama's decision is clearly meant to change that. In the e-mail, Messina said that senior campaign officials will attend fundraising events for the super PAC, although they will not directly solicit money. He added that the president, Vice President Joe Biden, and First Lady Michelle Obama would not help the group raise money.
The group, run by former White House officials Bill Burton and Sean Sweeney, already had close ties to the campaign, even if legally it can't coordinate with it. But Monday's announcement amounts to an official endorsement of the group, sending a signal to deep-pocketed Democratic donors that the campaign wants them to chip in.
The campaign manager wrote that Obama still opposes the Supreme Court's Citizens United decision, which combined with a series of subsequent court orders in early 2010, dramatically altered the country's campaign finance landscape, and that he would go so far as a supporting a constitutional amendment to rein in political spending.
But the decision gives the president's GOP opponents fodder to criticize him for endorsing a system that he castigated less than two years ago, especially in light of Obama's 2008 decision to forgo public funding after vowing to accept it.
Image: Jason Reed / Reuters