Obama Is Reassembling the Coalition That Swept Him to Victory
If the president maintains his support in key demographics, Mitt Romney would be in serious trouble in a head-to-head matchup.
If the president maintains his support in key demographics, Mitt Romney would be in serious trouble in a head-to-head matchup.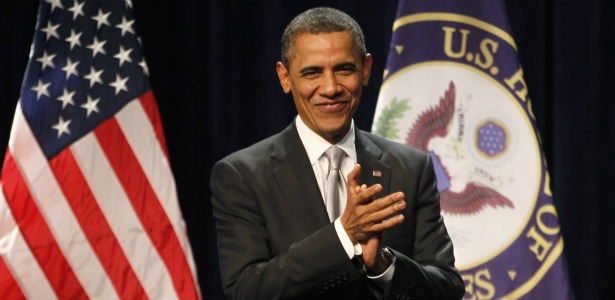 The national Pew Research Center poll released Monday confirms that President Obama, at least for now, is reassembling the coalition that powered him to his 2008 victory.
The Pew survey, closely tracking last week's ABC News/Washington Post poll, shows that in a potential general election match-up against Mitt Romney, Obama's support among many of the electorate's key groups has converged with his 2008 showing against John McCain. In almost all cases, that represents gains for Obama since polls from last year.
Whether the electorate is viewed by race, gender, partisanship or ideology (or combinations of the above), Obama's numbers against Romney now closely align with his support against McCain, according to the 2008 exit polls. Overall, the Pew survey put Obama ahead of Romney by 52 percent to 44 percent, close to his actual 53 percent to 46 percent victory over McCain.
On the broadest measure, Pew found Obama attracting 44 percent of whites (compared to 43 percent in 2008) and 79 percent of non-whites (compared to 80 percent in 2008). In the Pew survey, Obama attracted 49 percent of whites with at least a four year college degree (compared to 47 percent against McCain) and 41 percent of whites without one (compared to 40 percent in 2008).
Looking at ideology, the reversion to 2008 is almost exact. Against Romney, Pew finds Obama attracting 89 percent of liberals, 20 percent of conservatives (each exactly his share against McCain), and 61 percent of moderates (compared to 60 percent in 2008.) On partisanship, the story is similar: against Romney, Pew finds Obama attracting 9 percent of Republicans (exactly his 2008 share), 51 percent of independents (compared to 52 percent last time) and 94 percent of Democrats (up from 89 percent in 2008). In the Pew survey, Obama wins 46 percent of white independents (compared to the 47 percent he drew against McCain).
There's only slightly more variation by gender. In 2008, Obama won 49 percent of men; Pew finds him with 45 percent against Romney. Against McCain, Obama won 56 percent of women; Pew finds him drawing 59 percent against Romney. Among white men, Pew finds Obama's support slipping from 41 percent in 2008 to 36 percent now (with all of the decline coming among white men without a college degree, the toughest audience throughout his presidency.) Among white women, though, Pew finds Obama rising from 46 percent in 2008 to 52 percent against Romney-and recording gains among both college-plus women (whom he carried last time) and the working-class "waitress moms" who strongly preferred McCain.
With virtually all of these groups, the Pew results closely parallel the results of last week's ABC News/Washington Post survey. And like earlier ABC News/Post surveys, the Pew poll found that Romney's image among independents has sharply deteriorated -- even as doubts have deepened about him among the Republican base. On five personal attributes that Pew tested, Romney's standing declined both among independents and Republicans who identify with the tea party.
Indeed, the poll suggests that each of those disparate groups is arriving at commonly negative judgments about Romney revolving around his convictions and his connection to average Americans. Since the previous Pew poll in November, the share of independents who say Romney does not take consistent positions on the issues jumped by 8 percentage points and soared by 16 points among tea party supporters. In each group, the share of respondents who said that Romney does not understand the "needs of people like you" jumped by 12 percentage points since November.
If Romney wins the GOP nomination, he will still have time to reverse these perceptions: In 1992, Bill Clinton also emerged from the primary process hemorrhaging support from both his base and the center but used the two months leading into his convention to successfully reintroduce himself as the "man from Hope" who would defend the middle-class because he was a product of it.
Still, both the deterioration of Romney's personal image, and Obama's improved standing among the groups at the core of his 2008 "coalition of the ascendant," suggest that the former Massachusetts governor will likely face the need for a similar reconstruction project this spring, even if he can surmount the unexpectedly grueling challenge he faces in securing the GOP nod.
Image: Jason Reed / Reuters