Mitt Romney Wins CPAC Straw Poll
In a reassuring result for the reeling front-runner, conservatives meeting in Washington -- and across the country -- pick Romney as their standard-bearer.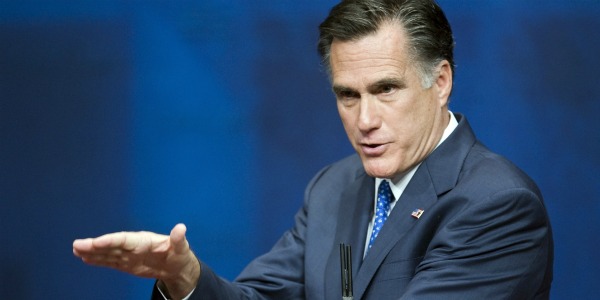 Despite a surge of enthusiasm for Rick Santorum, Mitt Romney won a big victory in the Conservative Political Action Conference straw poll Saturday, a surprising affirmation for the front-runner who has faced a backlash from the Republican Party base in recent days.
Romney took 38 percent of the vote to Santorum's 31 percent. Newt Gingrich came in third with 15 percent, and Ron Paul, the only candidate not to speak at the Washington conference, was last with 12 percent.
Though the straw poll is an unscientific survey of conference attendees who cast ballots, the conference also commissioned a scientific poll of self-identified conservatives nationwide. Conducted by GOP pollster Tony Fabrizio, that survey also had Romney on top but by a slimmer margin: Romney had 27 percent to Santorum's 25 percent; Gingrich had 20 percent, Paul 8.
Taken together, the two polls will be a reassuring sign for the Romney campaign, which had been reeling in the face of Santorum's surprise sweep of three GOP contests Tuesday. Romney's vote share in the straw poll was the highest of any candidate since 2000, when George W. Bush took 42 percent. The idea of a conservative base rising up in last-minute revolt against the idea of a Romney nomination may have been overstated.
For the last two years, Paul has been the winner of the poll thanks to aggressive organizing efforts, but this year his campaign decided it wasn't worth the effort and focused instead on the Maine caucuses that were set to conclude Saturday evening.
The straw poll doesn't necessarily represent the wishes of Republican voters -- four years ago,  John McCain was booed at CPAC and Romney, who then represented the conservative alternative to McCain, won the poll even as he was dropping out of the race. But it represents the segment of the GOP electorate that Romney has, this time around, struggled most to capture.
Florida Sen. Marco Rubio ran away with the vice presidential slot in the straw poll, taking 34 percent. His speech on the first day of the conference Thursday was rapturously received, and his status as odds-on running mate remains secure.
Image credit: Reuters/Jonathan Ernst