Maine GOP Shows How Not to Do Democracy (Again)
Mitt Romney could see a second caucus victory taken away after the state GOP admits it missed voting results that got caught in an email spam filter.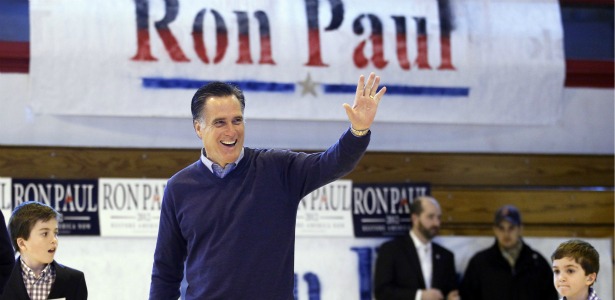 Last time we checked in with Maine, the Pine Tree State's Republican Party was frantically defending its decision to disenfranchise GOP voters whose caucus was postponed due to snow last weekend. There's been some good news and bad news since then.
Starting with the good, state party Chairman Charlie Webster has announced that the results of Washington County's caucus, which is scheduled for Saturday, will be included in the straw poll of presidential support. Confusingly, the straw poll is non-binding: caucusgoers are asked to indicate preference, but while caucusing, they're really choosing delegates for the state GOP conference in May, which will then choose the delegates to the Republican National Convention. When the party announced the results on Saturday, Mitt Romney had won a narrow victory over Ron Paul. But the total didn't include Washington County, where snow had forced events to be postponed. After an array of commentators -- from Paul supporters to the Romney-backing county GOP chair to national media figures -- bashed that decision, Webster announced that they'd include them after all.
Now the bad. It turns out the results on Saturday may have been even more tainted than the original critics presumed. The party has admitted that some results were missing because they were caught in email spam filters, and there were other counting errors in jurisdictions across the state. Webster said Friday that a recount had not changed Romney's win, although the new vote total hasn't been released yet.
That leaves the Washington County caucus to settle things. Skeptics say a Paul surge that sways the result is unlikely: in the original tally, he trailed Romney by 194 votes, more than the total number of ballots cast for all the candidates in the county four years ago. The Paul campaign was expected to lead a concerted effort to get its supporters out Saturday, but details on how they'll do it and what they expect have been hard to come by. Calls and emails to the Paul campaign's Maine and national headquarters were not returned Friday.
Why all this fuss over a few hundred votes and 24 delegates of the 2,286 total? It's all about momentum. Paul is still searching for his first primary or caucus win of the campaign. For Romney, meanwhile, it would be an embarrassing reversal. His proclaimed victory last Saturday came on the heels of three losses earlier that week, and gave the impression that he had stanched the bleeding. If Paul were to win, however, it would mark the second time this year that Romney has been declared the winner of a caucus only to see his victory revoked, and a rerun of the Iowa debacle that helped upend Romney's campaign narrative.
Image: Reuters