Iran War Would Cost Trillions: Will the GOP Pay More Taxes for That?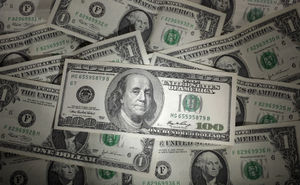 While GOP presidential candidate Ron Paul is doing all he can in this election cycle to gin up a debate about U.S. foreign policy and a measure of the costs and benefits, the debate about Iran, China, Afghanistan, Iraq, and Israel's security has been taking place in a gravityless environment.
Mitt Romney's opening foreign-policy opus at the Citadel criticized Obama for defense cuts with promises to boost America's defense commitments abroad, to boost military spending on hardware and ships in the Pacific -- to do everything we have been doing but more.
Where are the dollars going to come from?
I am one who thinks that war with Iran is far off and in the near term unlikely -- unless Israel makes a tremendous mistake by triggering and forcing a geostrategic move by the United States, a choice that could very well ultimately dismantle the close U.S.-Israel relationship, or alternatively if forces inside Iran that would benefit from war actually cause an escalation of events that produce a potential nightmare in the Persian Gulf and region.
That said, fewer and fewer people agree with me -- and various of the presidential candidates seem to be competing with each other to tell U.S. citizens how quickly they would deploy U.S. military and intelligence assets to undermine Iran's Supreme Leader and his government.
That's OK -- in the summer of 2007, both analysts and agitators in the political left believed Bush and Cheney would bomb Iran before year's end. Neoconservatives and pugnacious nationalists like John Bolton also believed this. I did a survey of folks on the inside and argued in September 2007 in a widely read Salon article that they would not bomb Iran. They didn't.
In the summer of 2010, some folks on the left were absolutely convinced that the U.S. would bomb Iran before August. Again, that was not how things turned out -- and was not the analysis I had from talking to people in the defense and intel establishments.
Today, things are fuzzier -- but at the highest levels of the national-security decisionmaking tree there is palpable doubt that bombing Iran achieves any fundamental strategic objectives while at the same time ultimately undermining U.S., Israel, and regional security, undermining the global economy. One senior official I heard when asked about bombing Iran then said, "OK, and then what? Then what?! Seriously, then what???"
I'll write more soon about what a much more level-headed and serious strategy with Iran would look like -- particularly since so many are hyperventilating today and in some cases pounding the drums for a collision, one that they think can be done on the cheap.
It is ridiculous to think that a strike by Israel against Iran, that would in real terms tie the U.S. to the conflict, would not be staggeringly expensive and consequential.
So, it would be interesting to hear from those who want to reside in the White House -- and even the Obama administration which has some 'kinetic action' advocates on the inside -- on what a more sensible financial management strategy for these proliferating conflicts, including an Iran war, would be.
George H.W. Bush got the Japanese citizens to write a check for $13.5 billion to the U.S. to pay for the first Gulf War. He was perhaps the last fiscally responsible war-time U.S. President.
Wars cost lots and lots of money -- and if a substantial chunk of the GOP crowd wants these wars and feels that it is in our national interest to have them, then by all means they should start lining up some of the wealthiest in the country who are helping to agitate for these conflicts to pay more in taxes for them.