Good Jobs News for America Is Bad News for Mitt Romney
A lower unemployment rate threatens the presumptive GOP nominee's plan to run against Obama's economic record.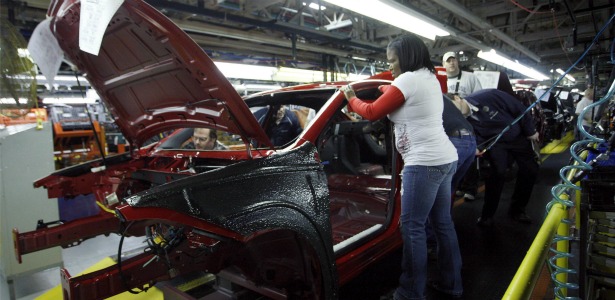 Hours after Republican presidential hopeful Mitt Romney claimed victory in Florida, Gallup issued a press release with this headline: "U.S. Job Creation Best Since September 2008." Talk about raining on his parade! With Friday's news that the unemployment rate has fallen to 8.3 percent, the lowest since February 2009, make that a flash flood.
What will happen to the GOP narrative about the miserable "Obama economy" if things continue to improve throughout 2012?
Gallup found that in January, 33 percent of workers said their employers were expanding the size of their workforce, while only 17 percent said the opposite -- for a job-creation index of +16, the highest since the economic crisis began. Gallup also said that "the job situation usually deteriorates at this time of year, making the improvement last month even more impressive."
It's too soon to say whether voters will be as impressed as Gallup, or agree with Romney's attack on President Obama ("more job losses and more home foreclosures than under any president in modern history"). After all, the Congressional Budget Office says that unemployment could return to 9 percent by November. And, of course, a European implosion, an oil-price explosion, and other disruptions are always possible.
But if indicators continue to improve, Romney may have to tweak his argument from "Obama has failed" to "things would be a lot better by now" if someone else had been president. That sounds a lot like Obama's case -- that without his policies, things would have been much worse -- and may be just as hard to sell.
Image: Frank Polich / Reuters