Exclusive Full Audio of Santorum Robocall: 'Help Defeat Mitt Romney'
The full call makes it clear that defeating Romney is the core of Santorum's pitch to Democrats in Michigan.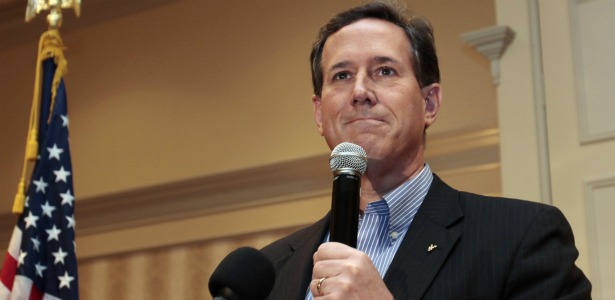 The fact that Rick Santorum's campaign has been robocalling Michigan Democrats, first
reported
by
Talking Points Memo
's Evan McMorris-Santoro on Monday, has become a source of controversy, with Mitt Romney
accusing
Santorum of dirty tricks. Santorum, for his part, has claimed it's "a very positive robocall" that talks about his jobs plan.
Courtesy of a Michigan Democrat, here's a recording of the full call -- previously, only the partial call had been made public, truncating the beginning. The Election Day version of the call has been modified a little from that reported Monday; it's now a pitch to "Democrats, Republicans, and independents." But it couldn't be more clear, from the very beginning, that the purpose of the call isn't to tout Santorum and his plans -- it's to oppose Romney.
The first sentence of the call: "Hello, I'm calling fellow Democrats, Republicans, and independents to encourage them to vote in today's Republican primary and help defeat Mitt Romney by voting for Rick Santorum."
You can hear the call below:
Image credit: Reuters