Bob Kerrey Will Run for Senate in Nebraska After All
The sharp reversal by the former senator gives Democrats a much better chance at keeping retiring Senator Ben Nelson's seat.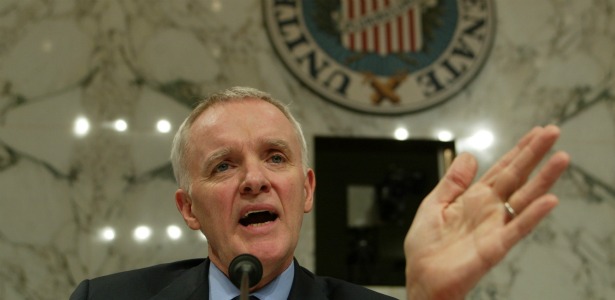 Former Democratic Sen. Bob Kerrey officially announced Wednesday that he will run for retiring Sen. Ben Nelson's seat in Nebraska, giving Democrats a second life in a race that had been written off earlier this month when Kerrey initially declined to run.
"Doing things the conventional way has never been my strong suit," Kerrey said in a statement Wednesday. "This afternoon, I will file to become a candidate for the United States Senate in Nebraska. I came to realize that my previous decision was the easy one, not the right one. My commitment to serve Nebraska and America, and to be part of the debate about the challenges we face was too strong to dismiss. My family supports this decision 100%. I look forward to seeing you in the coming weeks. We have a lot of work to do."
---
MORE FROM NATIONAL JOURNAL
---
That's a complete about-face from a Feb. 7 statement in which Kerrey said "in the end I choose to remain a private citizen."
Even with Kerrey running, Republicans are still favored to pick up the seat. But his reemergence is welcome news for Democrats, who now have a fighting chance.
Kerrey, the former senator and governor of the Cornhusker State, has been living in New York City the past decade, where he served as president of The New School. He registered to vote from his sister's address in Nebraska on Wednesday morning. His absence from the state is something Republicans will be reminding Nebraska voters of on a regular basis. They'll also paint statements he's made on cap and trade and health care as out of step with the state.
"As Nebraskans reacquaint themselves with Kerrey they will quickly recognize that living in Greenwich Village for so many years tends to change a person," said National Republican Senatorial Committee spokesman Brian Walsh.
The Republican frontrunner in the race is Attorney General Jon Bruning. Also running in GOP primary is Don Stenberg, the state Treasurer. Stenberg has the backing of Sen. Jim DeMint of South Carolina, whose endorsement boosted the treasurer's once-paltry fundraising figures.
Kerrey does not have the Democratic field to himself either -- at least not for now. Chuck Hassebrook, who said he decided to run with the understanding that Kerrey was not going to run, has shown no signs that he's willing to step aside.
Image: Larry Downing / Reuters