4 Key Dynamics to Watch in the Nevada Caucuses
Libertarian viewpoints, a large Mormon population, and a far less oppulent approach than 2008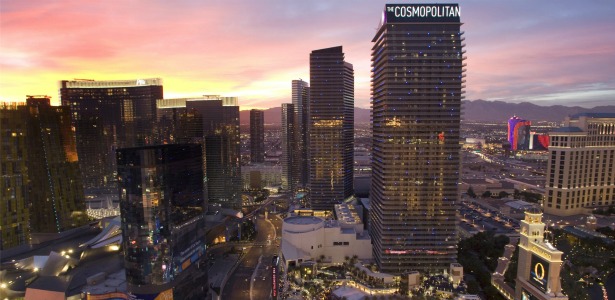 Republican presidential candidates are spending the week in Nevada, where the weather is warm and the politics can scorch. Just ask Senate Majority Leader Harry Reid. After stubbornly undecided Iowans, rowdy Granite Staters, and rebellious South Carolinians, the contenders probably think they've seen it all. But Nevadans are a whole different breed. We look at a few of the ways the dynamics in the Silver State diverge from those of this year's earlier contests.
It's the Wild, Wild West. This was a state settled by miners, prospectors, and other brazen fortune-seekers who headed West throughout the 19th century, where gambling was legalized in 1931 as an antidote to the Great Depression and 28 legal brothels dot the desert landscape. The common theme is fierce independence.
---
MORE FROM NATIONAL JOURNAL
---
"Miners came here to find their gold and silver and be left alone; gamblers came here to win money and be left alone; tourists came here to do whatever they wanted to do and be left alone," said Michael Green, history professor at the College of Southern Nevada. "And that is reflected in how Nevadans view the federal government."
That individualistic, anything-goes culture has given rise to a libertarian brand of politics: pro-gun, antitax, and suspicious of government intrusion. The state has clashed with the federal government repeatedly over issues such as land use and gaming -- most recently regarding the now-stalled proposed nuclear-waste repository at Yucca Mountain.
Rep. Ron Paul of Texas has been aggressively courting independent-minded caucus-goers, hoping that the libertarian bent will play to his favor. Newt Gingrich, meanwhile has the backing of billionaire Nevada casino mogul Sheldon Adelson and his wife, who have jointly given a whopping $10 million to the Winning Our Future super PAC that backs the former House speaker. But Mitt Romney, who won the Nevada caucuses in 2008, has organizational strength and money that will be hard for anyone else to overcome.
An Abysmal Economy. The decadent, glittering casino-palaces that light up the main thoroughfare of Las Vegas mask almost unmatched recession misery. Nevada's unemployment rate stands at a dismal 12.6 percent -- the highest in the nation -- and it has consistently led the country in foreclosures.
With much of the state's economy reliant on the gaming and hospitality industries, Nevada's fortunes are inextricably tied to tourists, who have been loath to visit in the same numbers or spend as much as they did in the days before the recession. The housing boom of the early 2000s, which brought in a wave of retirees and middle-income families to Nevada, also didn't help matters. The subsequent bust has left construction workers idle and out of luck.
Social issues will most likely not be at the top of voters' minds as they head to caucus, said Sig Rogich, a Republican Las Vegas political consultant. That bodes ill for Pennsylvania's former Sen. Rick Santorum, a champion of Christian conservative causes. But it's good news for Romney, who has a spotty conservative record on social issues and is marketing himself mainly on his business and economic know-how.
Energized Mormons. Romney, a devout Mormon, has yet another advantage in that he is extremely popular with the Mormons who make up a little more than 7 percent of Nevada's population. In 2008, about a quarter of all Republican caucus-goers were Mormons, and they broke 90 percent for Romney. Rogich, who has not endorsed anyone, said Mormons are again energized and coalescing behind Romney.
Farewell to Casino Caucuses. As in Iowa last month, voters will have to sit through meetings to express their preference for president. In 2008, the Democratic caucuses brought the oddity of cocktail waitresses, casino dealers, and other service employees voting in the Bellagio, Caesar's Palace, the Rio and other hotel-casinos. These at-large sites were set up to accommodate employees, most of them union members, who could not make it home in time to vote in their own precincts.
This time around, there won't be casino caucuses -- or, for that matter, Bill Clinton showing up in hotel kitchens to chat up the staff on behalf of his wife. The Republicans will hold 125 caucus meetings in schools, fire stations, and community centers, and those will wrap up by late afternoon. There is one after-sunset session in Clark County for orthodox Jews and Seventh-day Adventists who can't participate until then. Because of that, results from Clark County -- home of Las Vegas and nearly 2 million people -- won't be released until late evening.
Image: Steve Marcus / Reuters