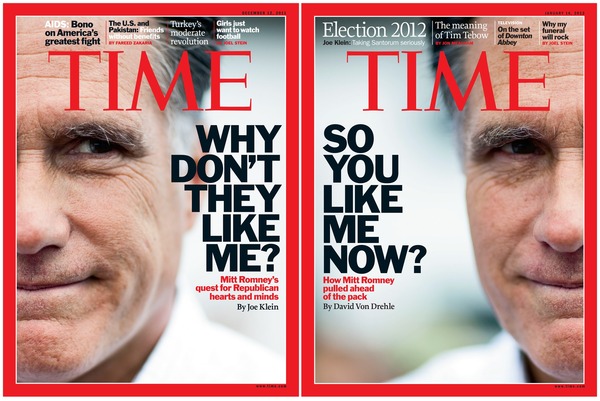 I have a stunted sense of humor, but I really liked what TIME did with it's latest cover.
Much could happen that throws the GOP race into a somersault, paraphrasing Charlie Cook and Ron Brownstein, but I basically agree with David Frum's blunt assessment offered last night on CNN that Romney will be the last man standing in this race and will ultimately win the primary.
I sort of wish this were not true because 'any' of the other candidates would keep this interesting -- Romney will help us snooze.
Here is Joe Klein's piece that was TIME's December cover story.  And here is the new one by David von Drehle's piece just posted this morning.