Picture of the Day: Ron Paul, Hot Young Dad
A vintage snapshot shows the eventual presidential hopeful rocking aviator shades -- and a towheaded little boy who would grow up to be a senator.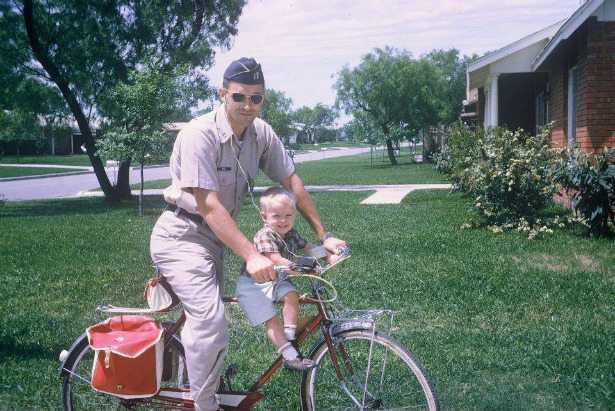 Today, Ron Paul is a spindly 76-year-old congressman with unruly eyebrows whose suits never seem to fit right. But in the '60s, he was a dashing young flight surgeon who accessorized his khaki uniform with aviator sunglasses and took his toddler son Randy (now known as Rand and a Kentucky senator) on the occasional bike ride. We came across this snapshot on a Ron Paul fan site, and the Paul campaign confirmed its authenticity. It's an adorable, all-American scene, made all the sweeter by the likelihood the father and future presidential candidate is lecturing his future-senator son on the virtues of Austrian economics.
Image credit: Paul family via wethepeopleforpaul.com