Photo of the Day: Rick Perry Stares Down a Brick Wall
Why is the Texas governor so fixated on the masonry in front of him?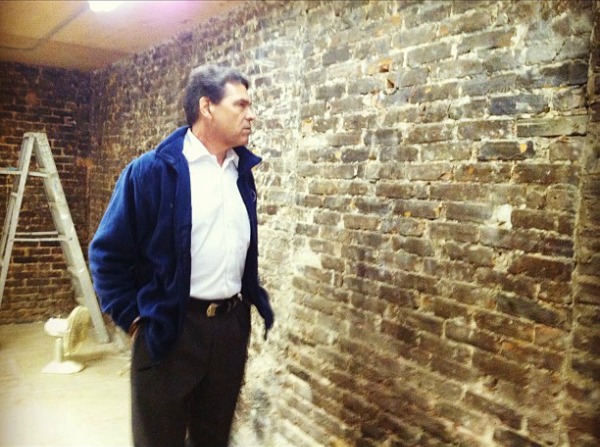 It's sometimes hard to figure out what Rick Perry is doing. The Texas governor has confused watchers with his stumbles in debates and with his decision to stay in the race after getting shellacked in Iowa. It's even harder to figure out what he's doing in this picture, though. NBC's Carrie Dann snapped it while on the road with Perry in South Carolina, where he hopes to reverse his flagging fortunes against surging frontrunner Mitt Romney.
What's the governor up to? Having a staring contest with the wall? Assessing the mortar work? Remembering the Alamo? Or perhaps Perry is thinking that running for president is sort of like beating ones head against a brick wall, and is considering doing it literally? Leave your suggestion in the comments.
Image: Instagram / Carrie Dann