Photo of the Day: John Kerry's Shiner
His staff says the senior senator from Massachusetts got the nasty-looking injury while playing ice-hockey.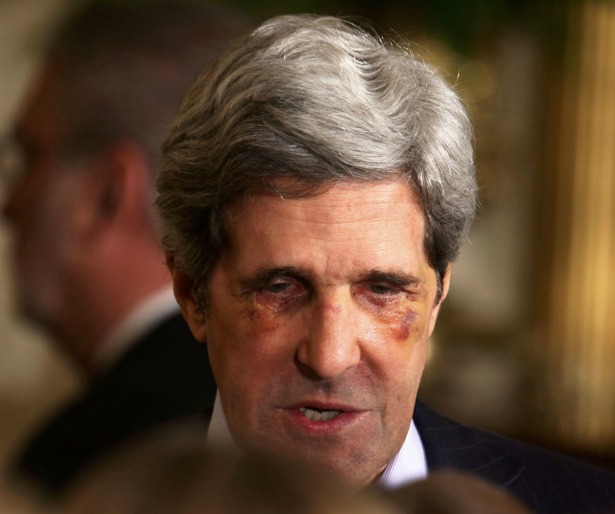 They say the campaign trail can be bruising, but Sen. John Kerry never looked this banged-up during the 2004 presidential contest. The Massachusetts lawmaker has been sporting a couple of aggressive shiners in the halls of Washington, which his staff says he sustained during an ice-hockey game (appropriately enough, this photo was taken at an event at the White House honoring the Stanley Cup champion Boston Bruins). The snark merchants at New York commented, "For the first time in his life, John Kerry looks like kind of a badass," but that seems sort of unfair to a guy who won three Purple Hearts in Vietnam. That said, strapping on skates for a brutal battle for the puck is way more macho than windsurfing.
Image: Larry Downing / Reuters