Is Team Obama Trying to Boost Team Gingrich in Florida?
A memo from the president's re-election team suggests he'd rather face the former speaker than Mitt Romney in a general election.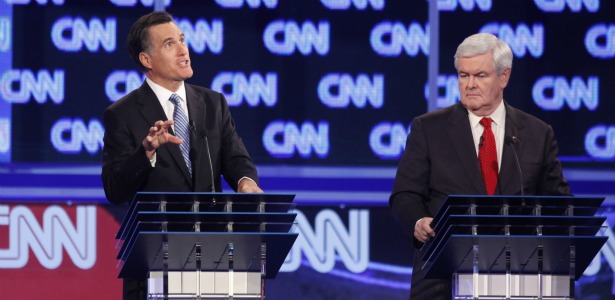 The Obama campaign is out with a scathing memo welcoming Mitt Romney to Florida. Playing off exit polls in South Carolina, it pretty much embodies the rule that the best defense is a good offense. It also raises the question of whether President Obama is trying to pick his opponent this fall.
Campaign manager Jim Messina spouted so many attack lines against Romney that it's tough to decide which ones to share. Here's a sampling:
"The more voters learn about Romney, the more unfavorably they view him."
He lost among South Carolina voters whose top priority is the economy -- "a strong rebuff of what he calls his chief qualification for office."
"Romney is now 0-for-3 among independents."
"Republican base voters are having trouble trusting Romney."
Releasing one or two years of tax returns is not enough. "What is he hiding?"
Romney's immigration position would be "the most extreme of any nominee in recent history" and will hurt him with Hispanic voters in Florida and beyond.
"This week Florida's voters will meet a candidate with no core values who believes he's entitled to play by a different set of rules."
In these circumstances, hitting a guy when he's down is a win-win strategy. Pummeling Romney during the primaries softens him up for a general-election campaign if he becomes the nominee. And if the memo helps put Newt Gingrich on path to the nomination -- he whom national polls show to be unlikeable and unelectable -- well, from Obama's standpoint, that's even better.
Romney spokeswoman Andrea Saul weighs in: "The last thing the White House wants is Mitt Romney as an opponent -- which explains their 'all hands on deck' approach for their strategy to 'kill Romney,' the same way they engaged in a campaign of personal destruction against Hillary Clinton."
Image: Jason Reed / Reuters